Day 8 – 9: Budleigh Salterton – Sidmouth
First, let me say that Pebbles B & B in Budleigh Salterton was wonderful and we didn't want to leave. Our host, Nicki, was fantastic: very friendly and she worked really hard to make sure our stay was pleasant and we had good food to eat. We had a room with an enclosed balcony and a tub, and there's a large inviting conservatory downstairs to take tea or coffee in of an afternoon. If you go, book two or three days.
Immediately upon descending into Budleigh Salterton, it's clear why the B&B is named that: the beach is entirely pebble.
The town is a couple of blocks long, full of stores and restaurants. It's a real fishing beach. Nicki told us that we might hear the loud noise of winches pulling the boats back up on shore, and we were disappointed that we didn't. We did see the winches, and the steel cables, as we walked along the shore in the evening. Budleigh comes up to the River Otter, but not beyond, and our next day's walk took us half a mile up the Otter, across a bridge, and back down. It didn't take us all the way to the point of the beach, though, so we walked that route the night before, and got a great view of Otter Head and the estuary.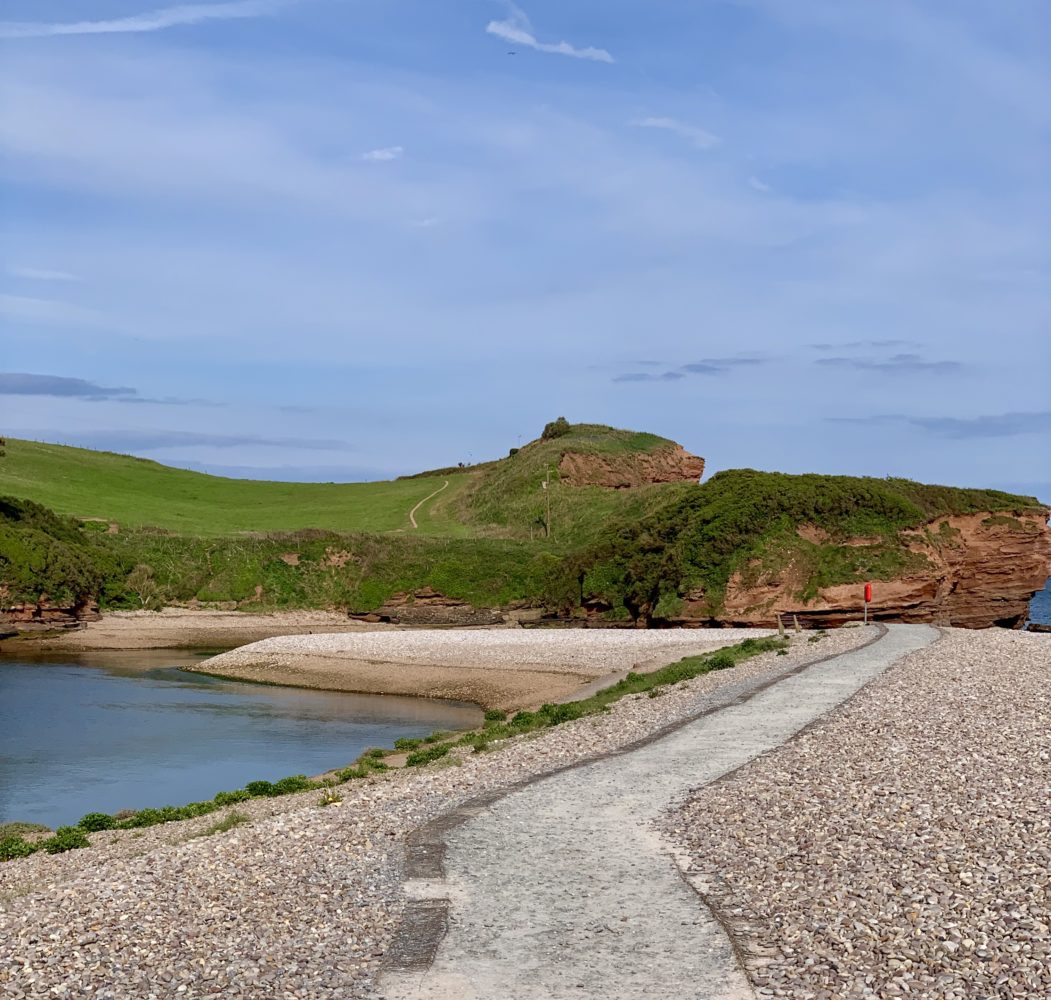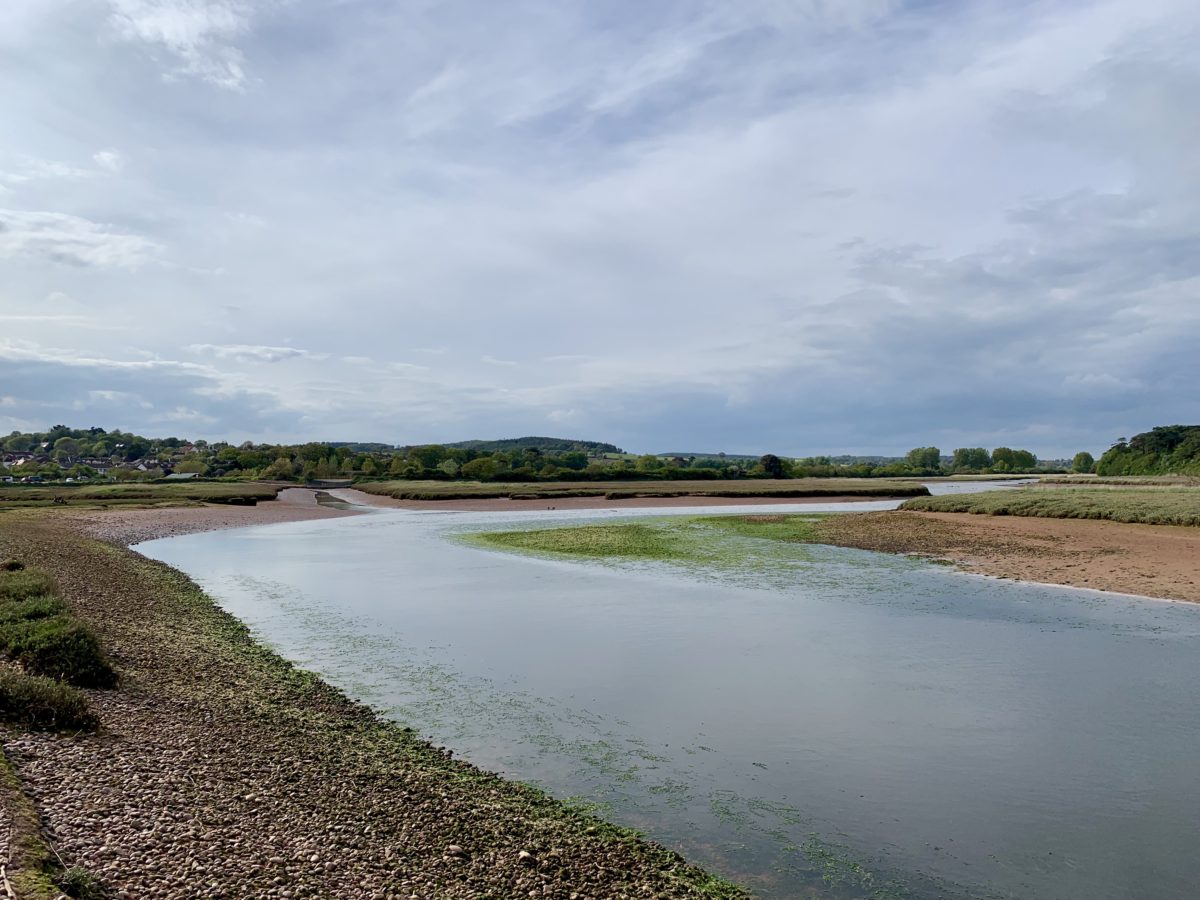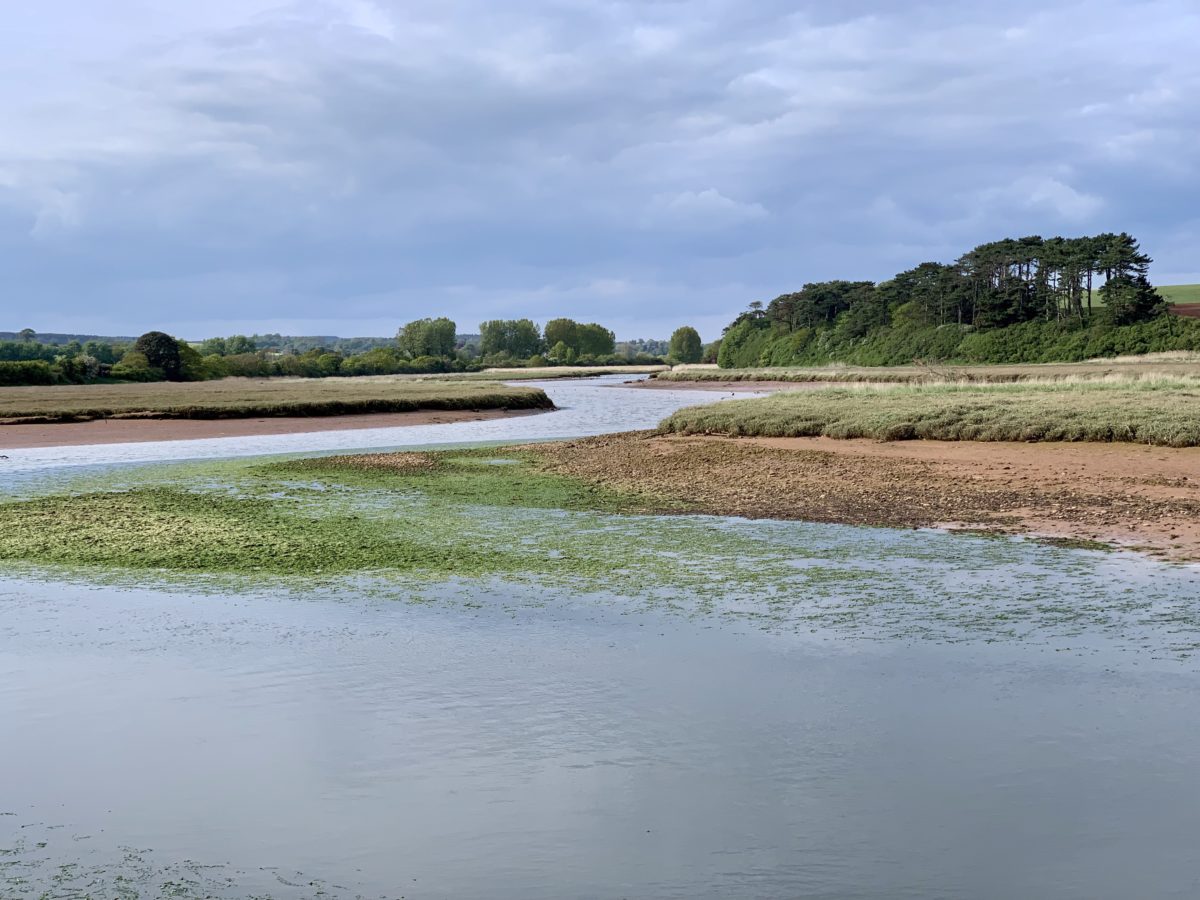 We never did see any otters.
As we headed out past the beach of fist sized pebbles the next morning, our trail took us up the river, over the bridge and back to the coast again. We impressed ourselves with the great variety of clothes we were packing, but we never knew what the weather would do. We were prepared for wind, and we got wind.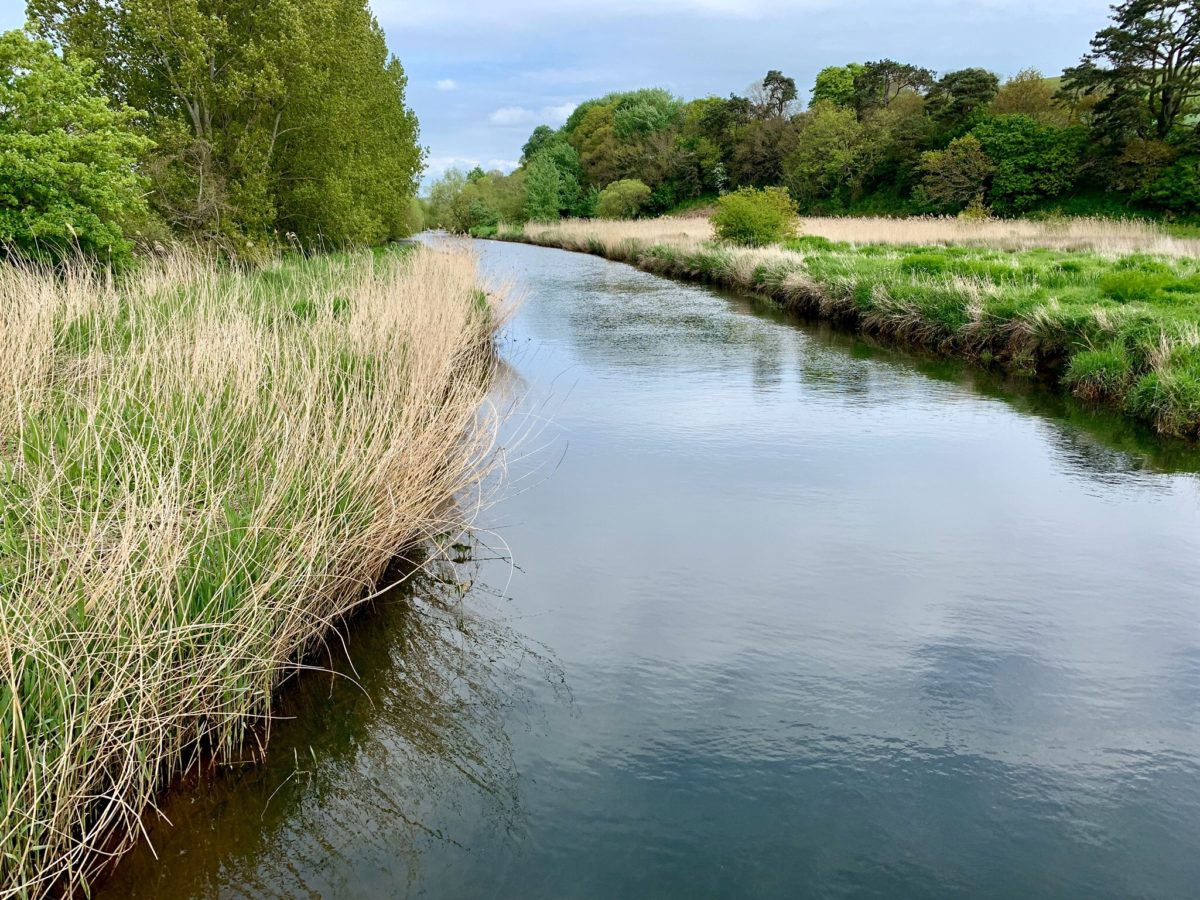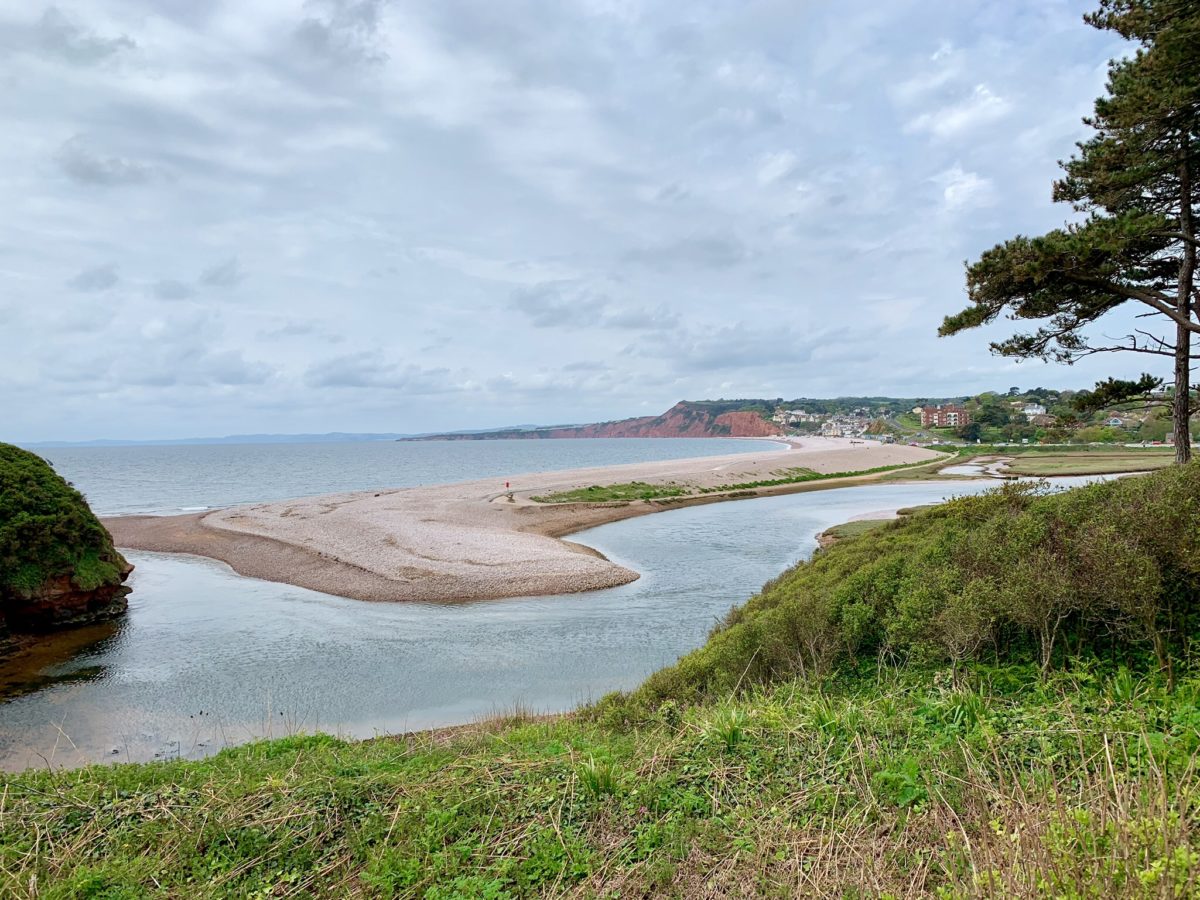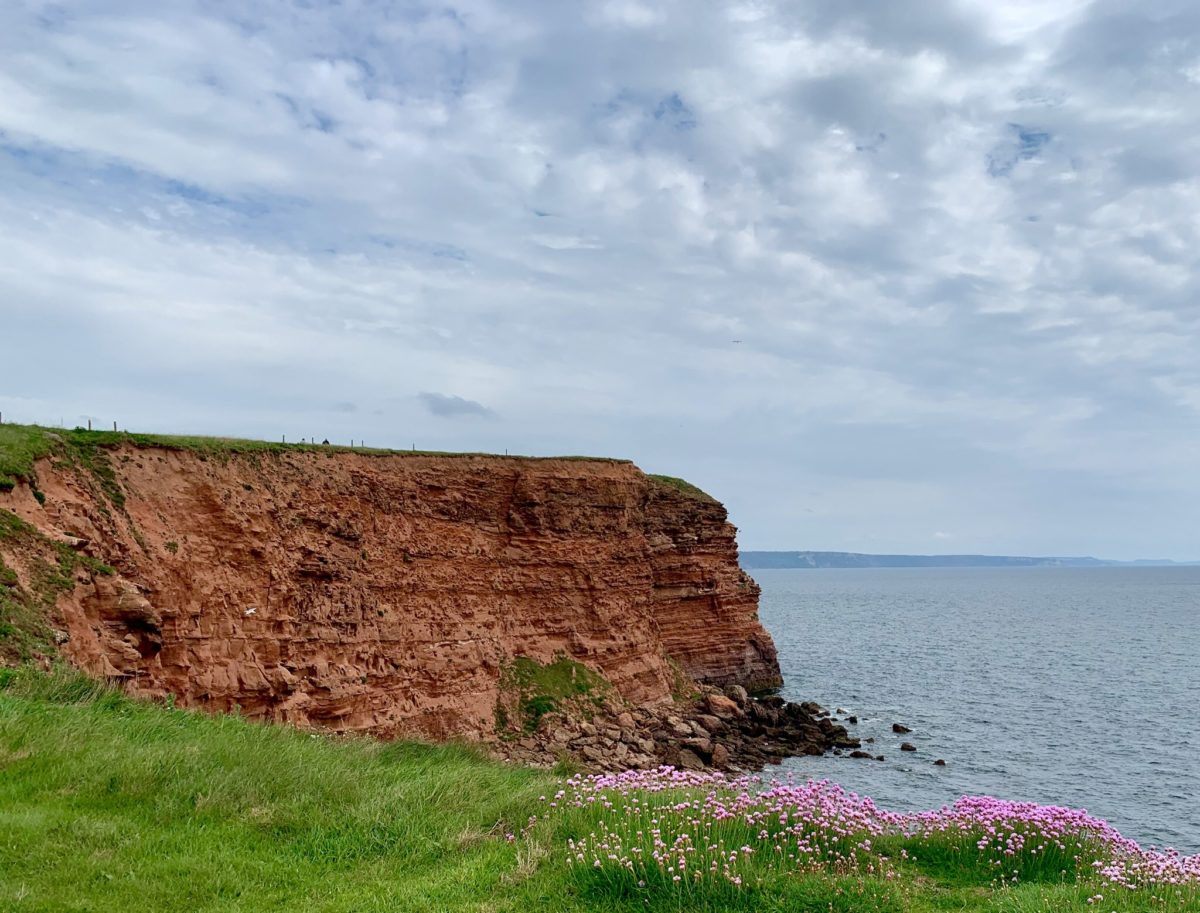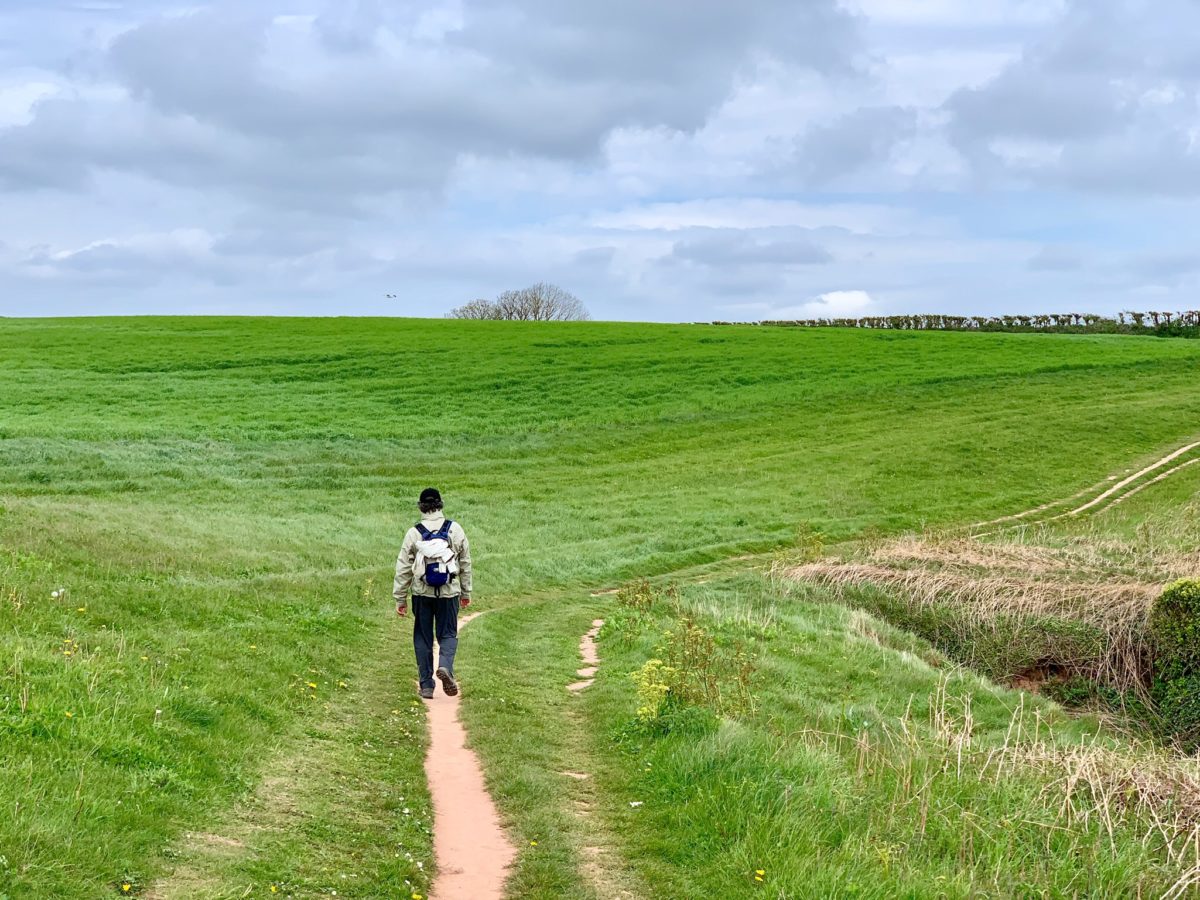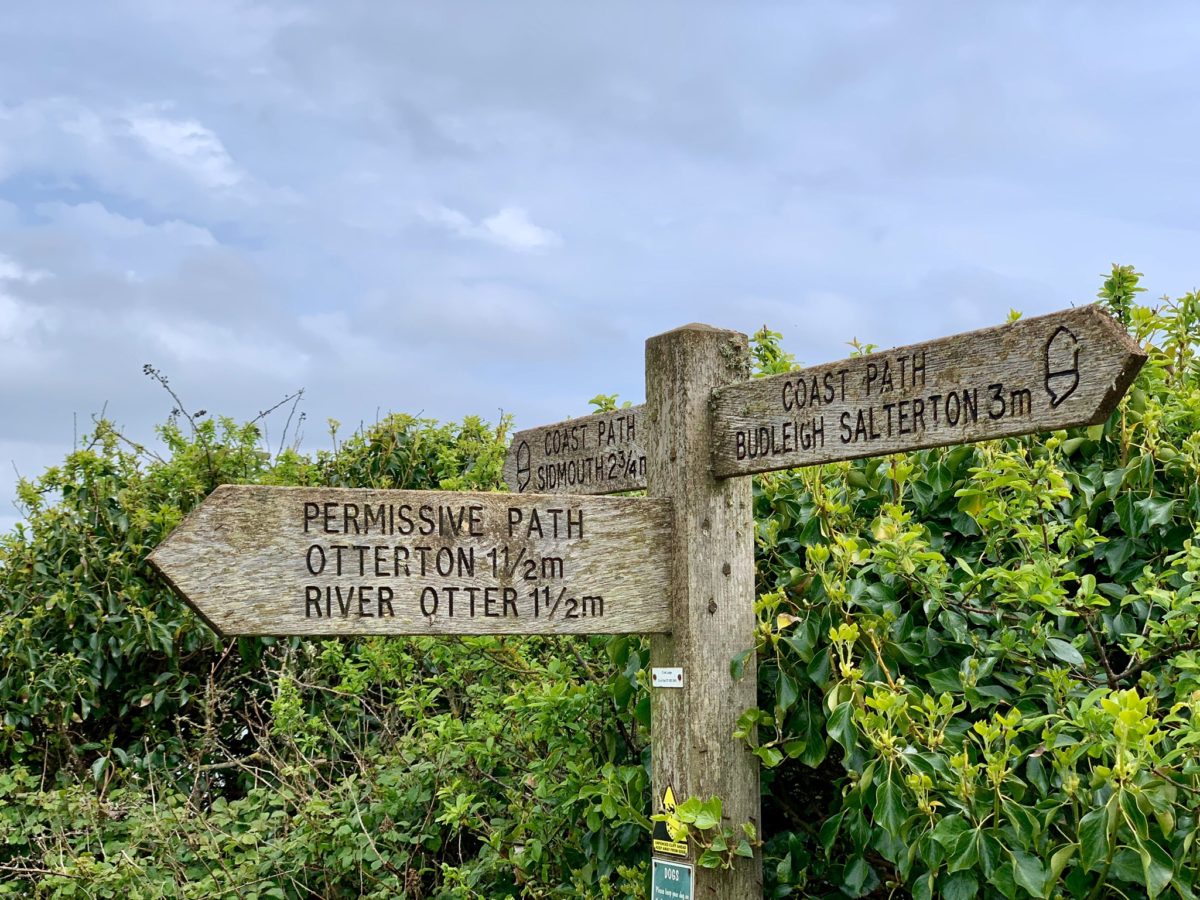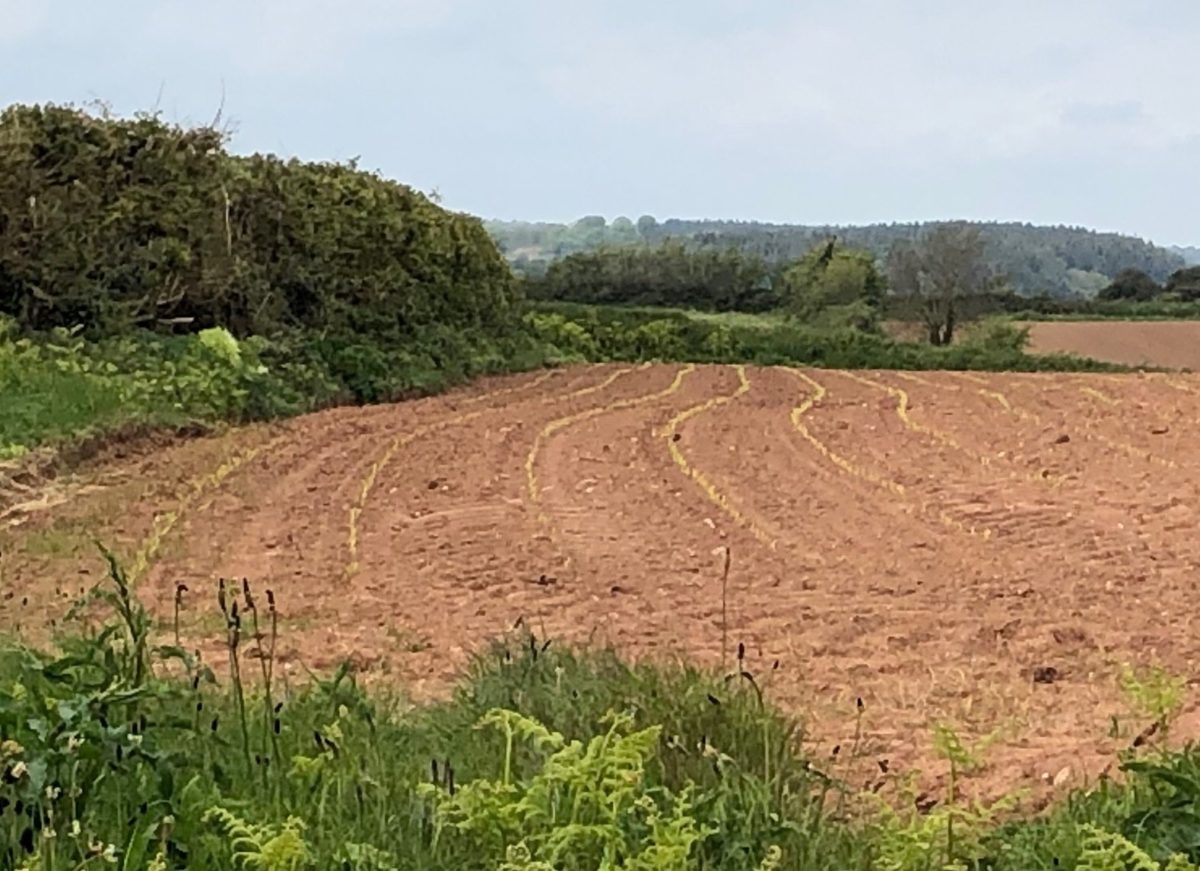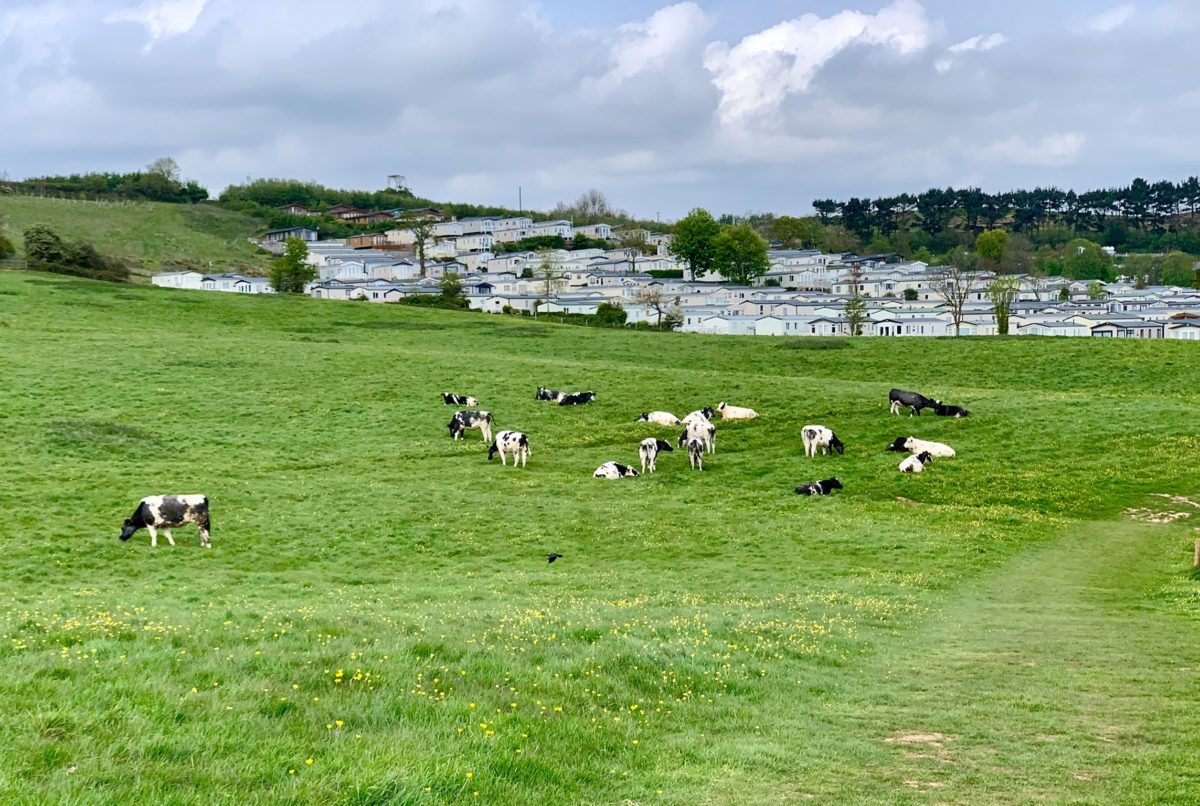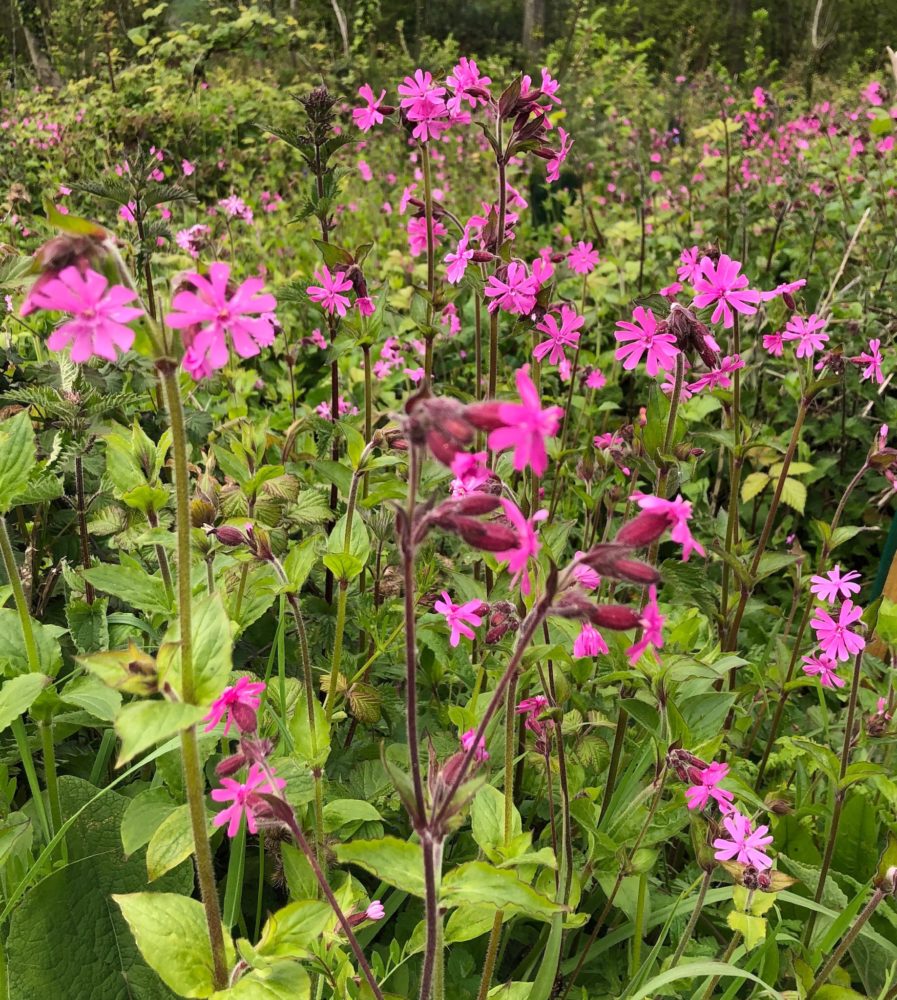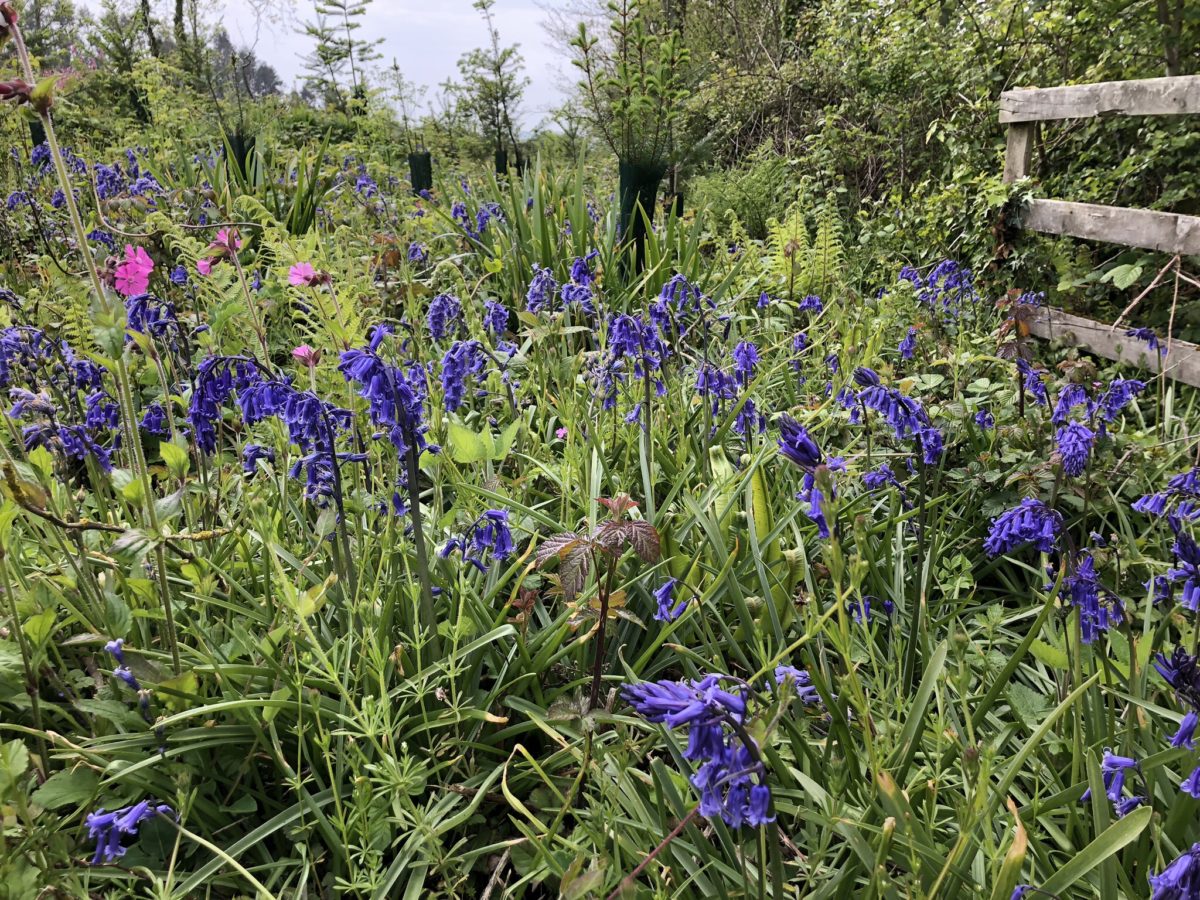 And we came across sheep!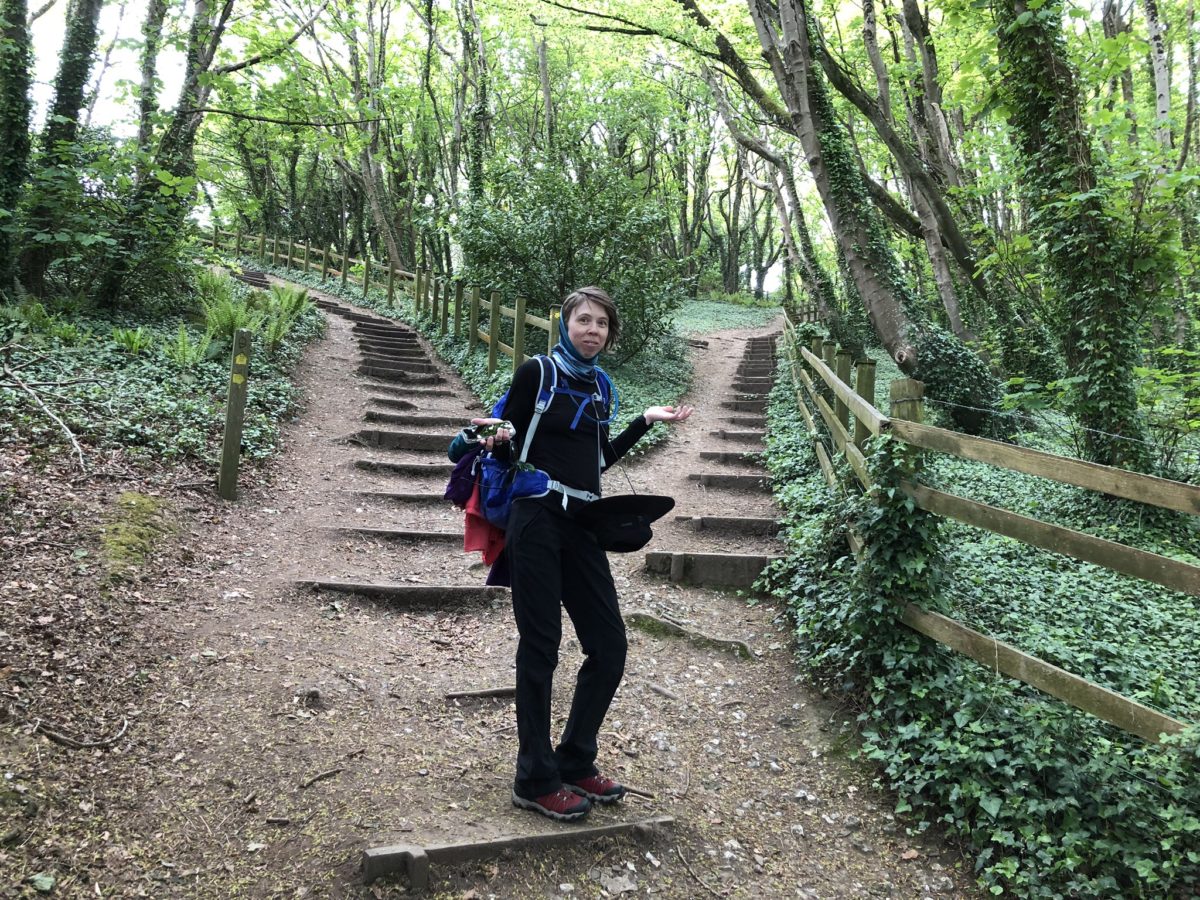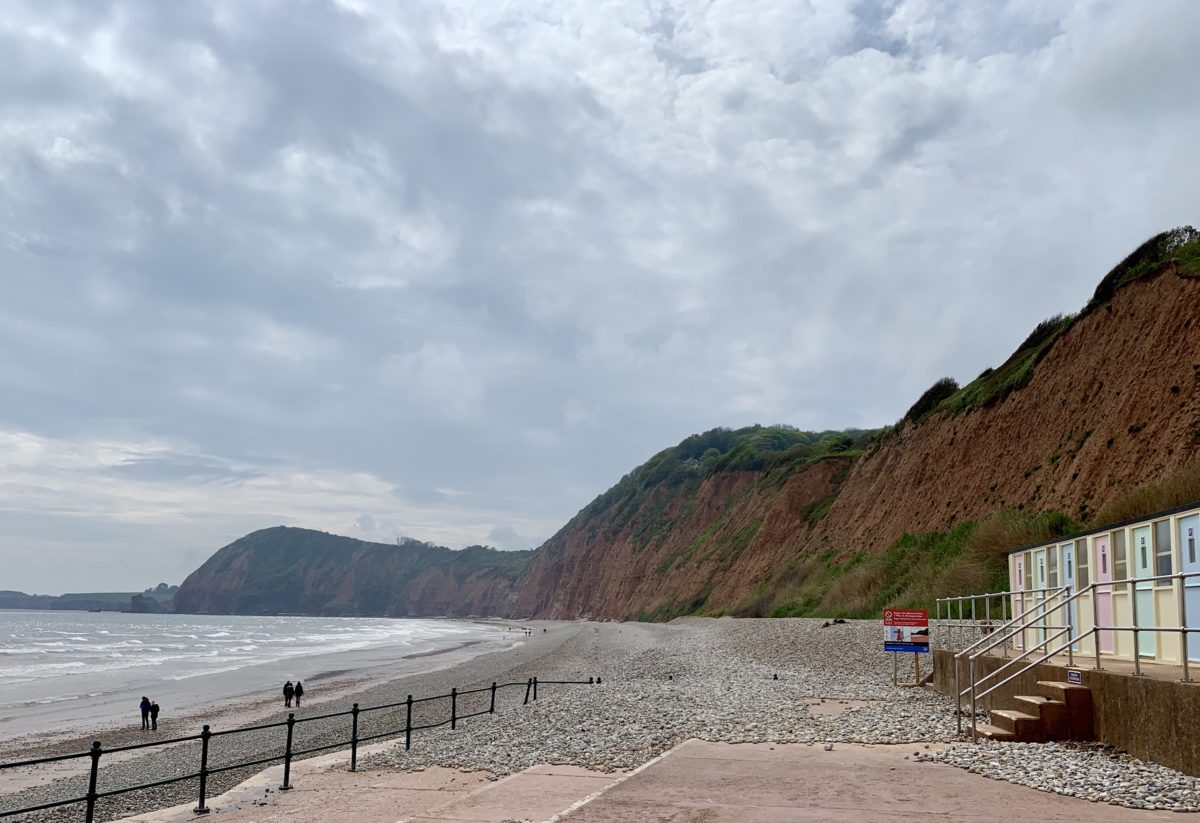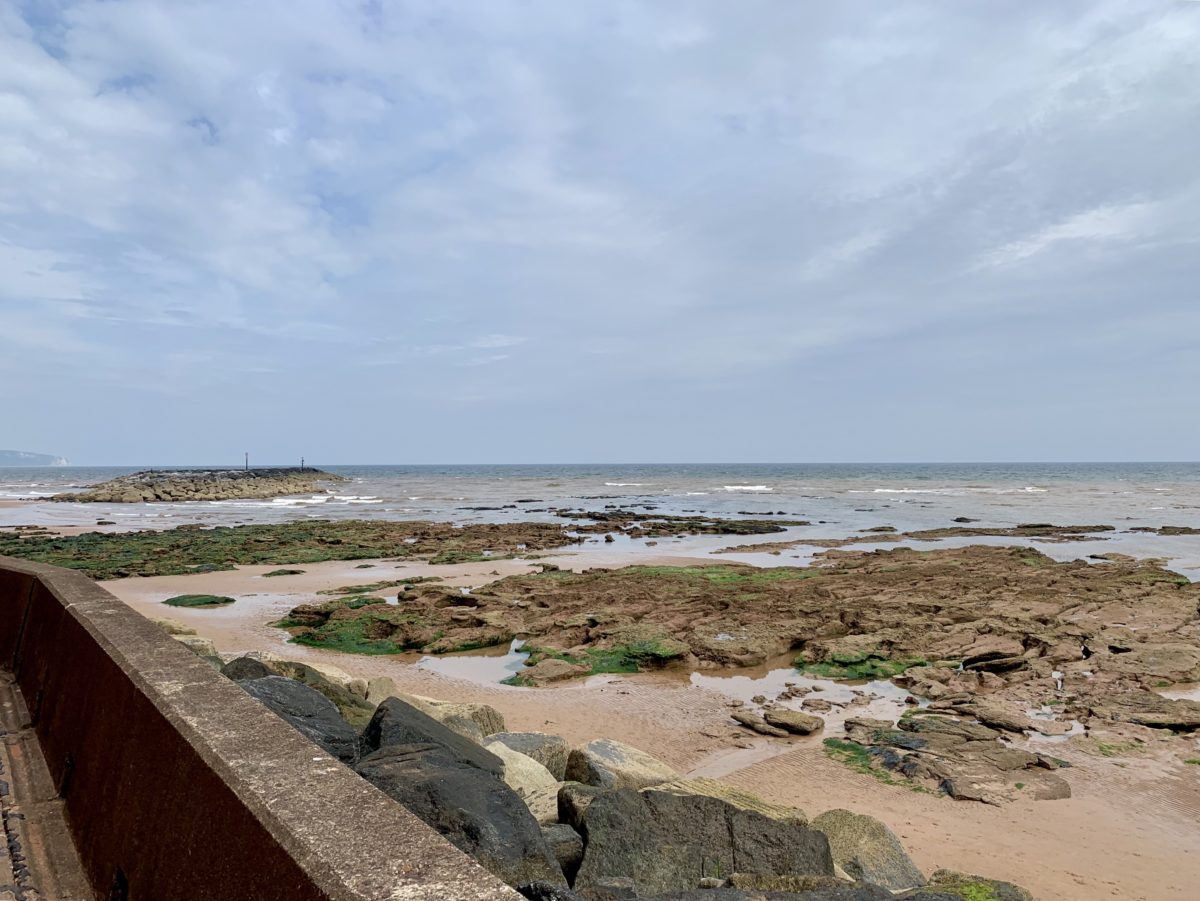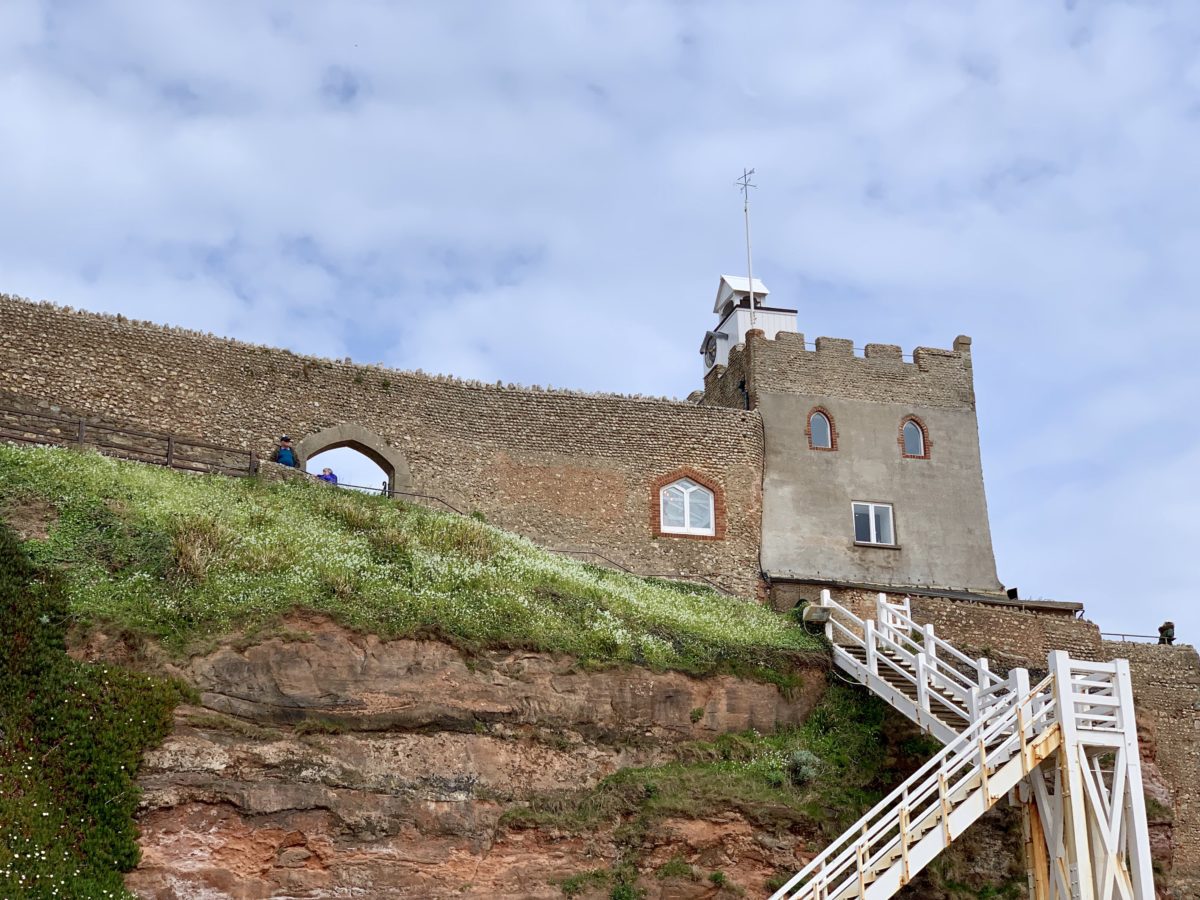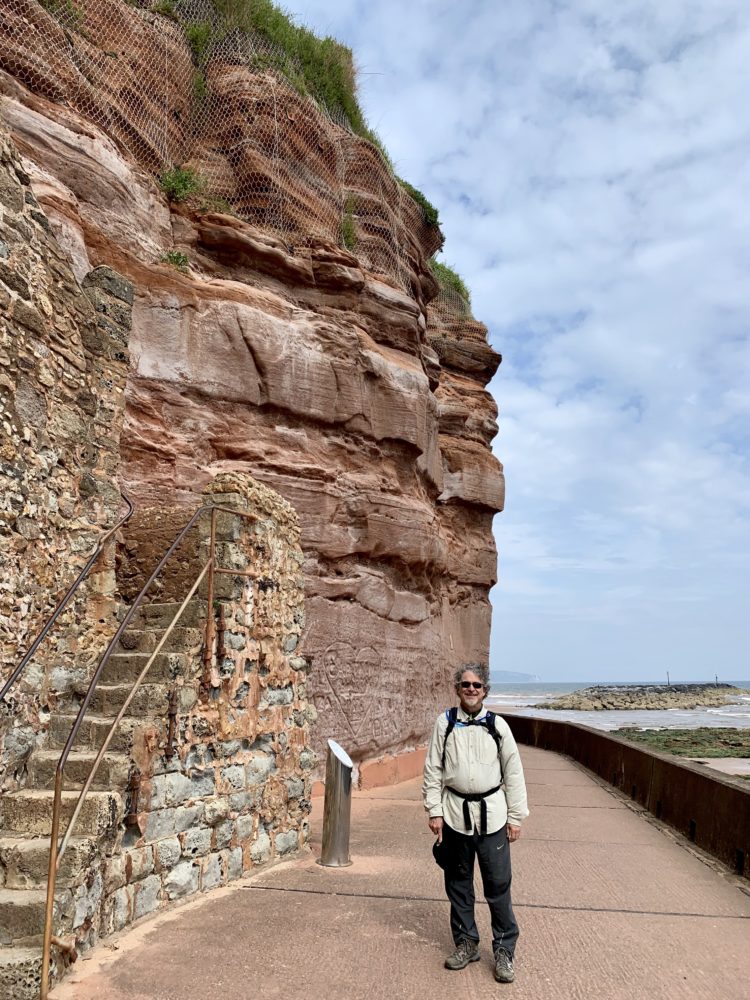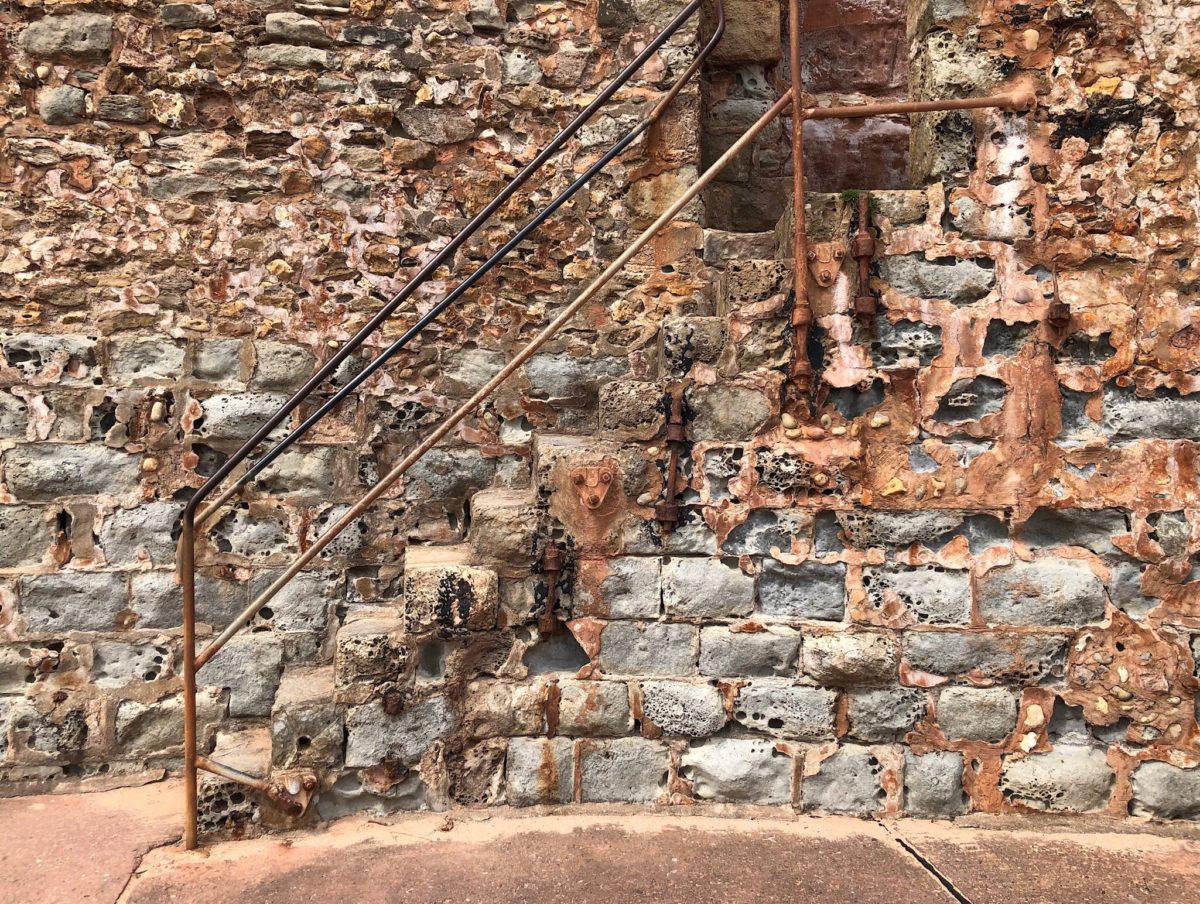 We have two nights in Sidmouth, so we'll tell you more about it in the next post…
P.S. At this point we're writing the posts together, with photos from both of us. If you know us well, you might be able to tell who wrote which sentences. 🙂