Day 9 – 10: Day of Rest in Sidmouth
Sidmouth is a bigger town than the last, and seems to be where people come to retire. We got coffee and a snack at a cafe filled with locals, and before we left we had met six or more patrons who were thrilled to hear of our journey and home. Two had fond memories of traveling to San Francisco and our presence brought it all back. We were charmed by they way the welcomed us. Even the waiter, an older gentleman named David, came and shook my hand in friendship. Ya know, I love all the nature and architecture, but making new friends along the way is the most fulfilling of all.
Liza slipped into an art shop and bought a colorful ceramic torso of a woman. It really is quite impressive. The shopkeeper boxed it up carefully and we walked it down to the post office. Fingers crossed it arrives in one piece.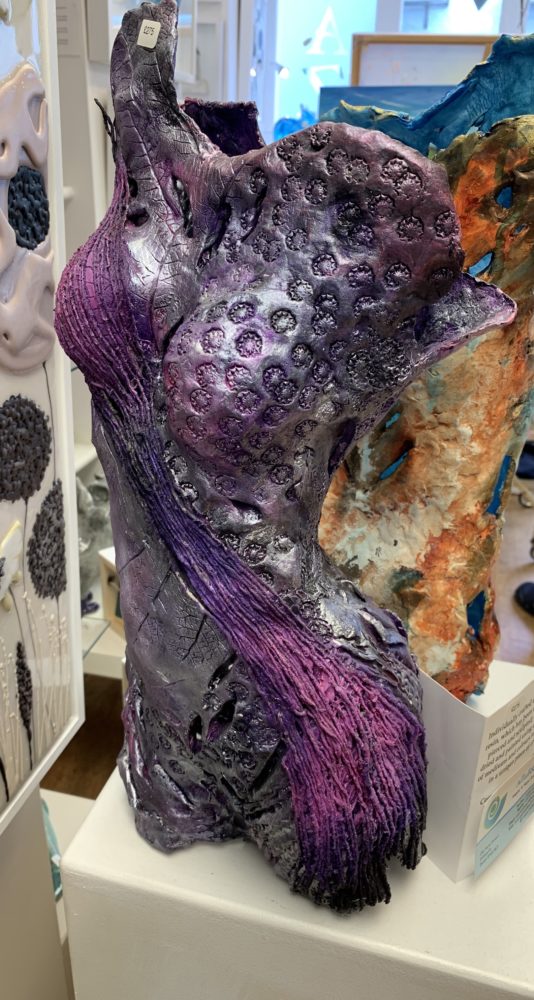 Tonight we ate at an Indian restaurant that is renowned for its curry and was yumbly! Then we took a stroll through the beautiful Byes Riverside Park along the river Sid that had great big trees, lots of benches and a community apple orchard!
Tomorrow we're back on the trail to Beer (the town).