Days 7 & 8: Bath – Exmouth – Budleigh Salterton
On the train from Bath, we saw beautiful green farmland with small herds of sheep, horses, cows, alpacas, and sheep. We transferred in Exeter to a slow moving commuter train loaded with local folk that took us to Exmouth. Many with beers in their hands looked spirited, maybe a little rough, but jovial. And there were a significant number of fit, well groomed men in their young twenties. We didn't think much about that until we pulled in to the station at the commando training camp where they all got off. We could see lots of man-sized jungle gyms, just like in the movies. A few minutes later we arrived at the end of the line: Exmouth. It was exquisite. Exceptional. And I had Bob Marley's Exodus playing in my head. It's the River Exe!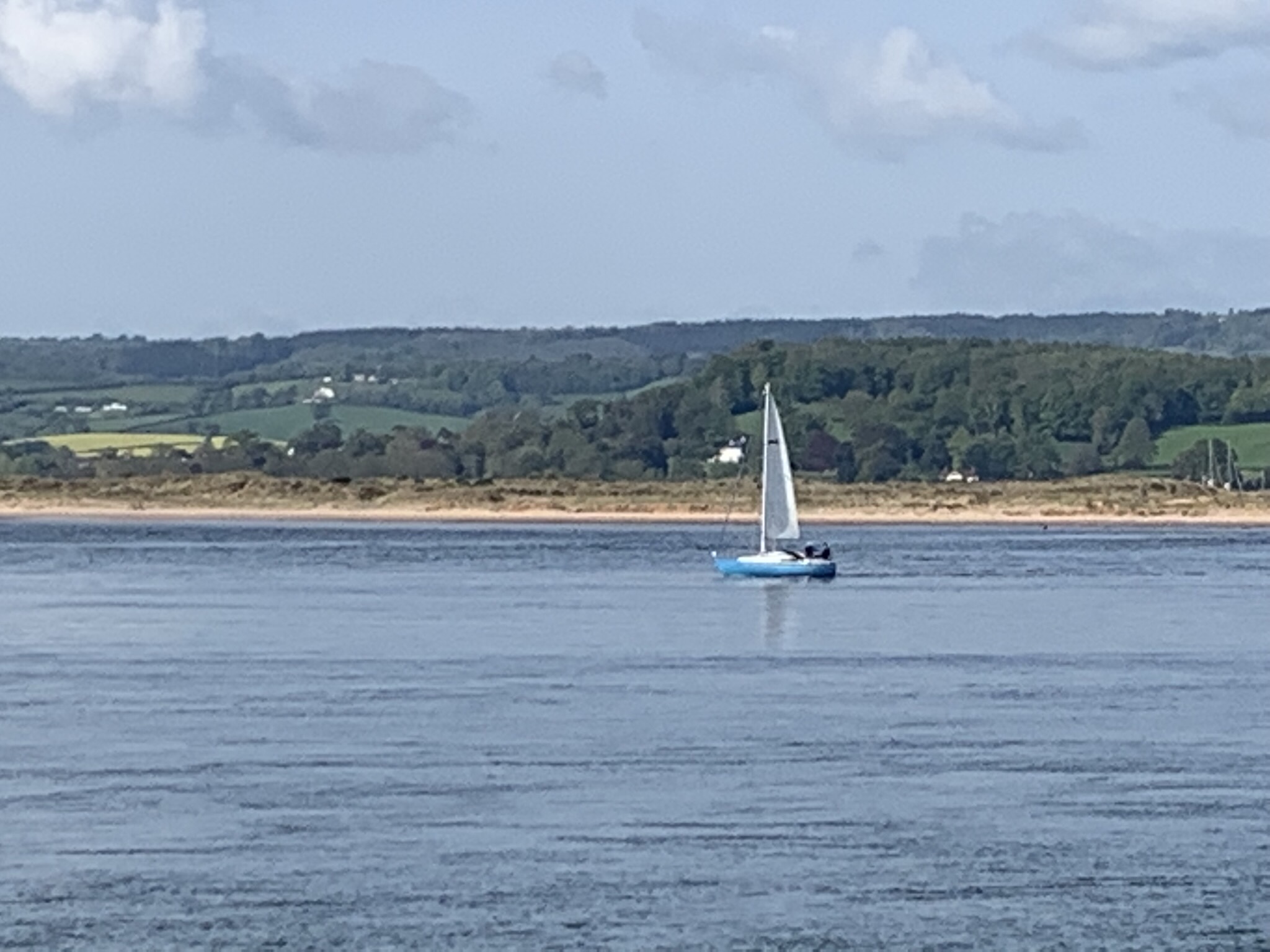 The town was having some kind of festival with music in the park with things for families, beer, a neverending stream of friend groups, and beer. Some dressed as pirates… and we never did get the full explanation. It was a small, hokey town, but everyone looked happy. I'm not sure if I'd like to see the place late at night after the drinking really kicked in, though.
The next morning we got going on our first day of walking the coast trail. As always, for the first hour we had to stop every ten minutes to adjust our clothes. Jackets and hats going on or coming off. Later, we met English walkers who confessed they were just as confused by the weather as we were.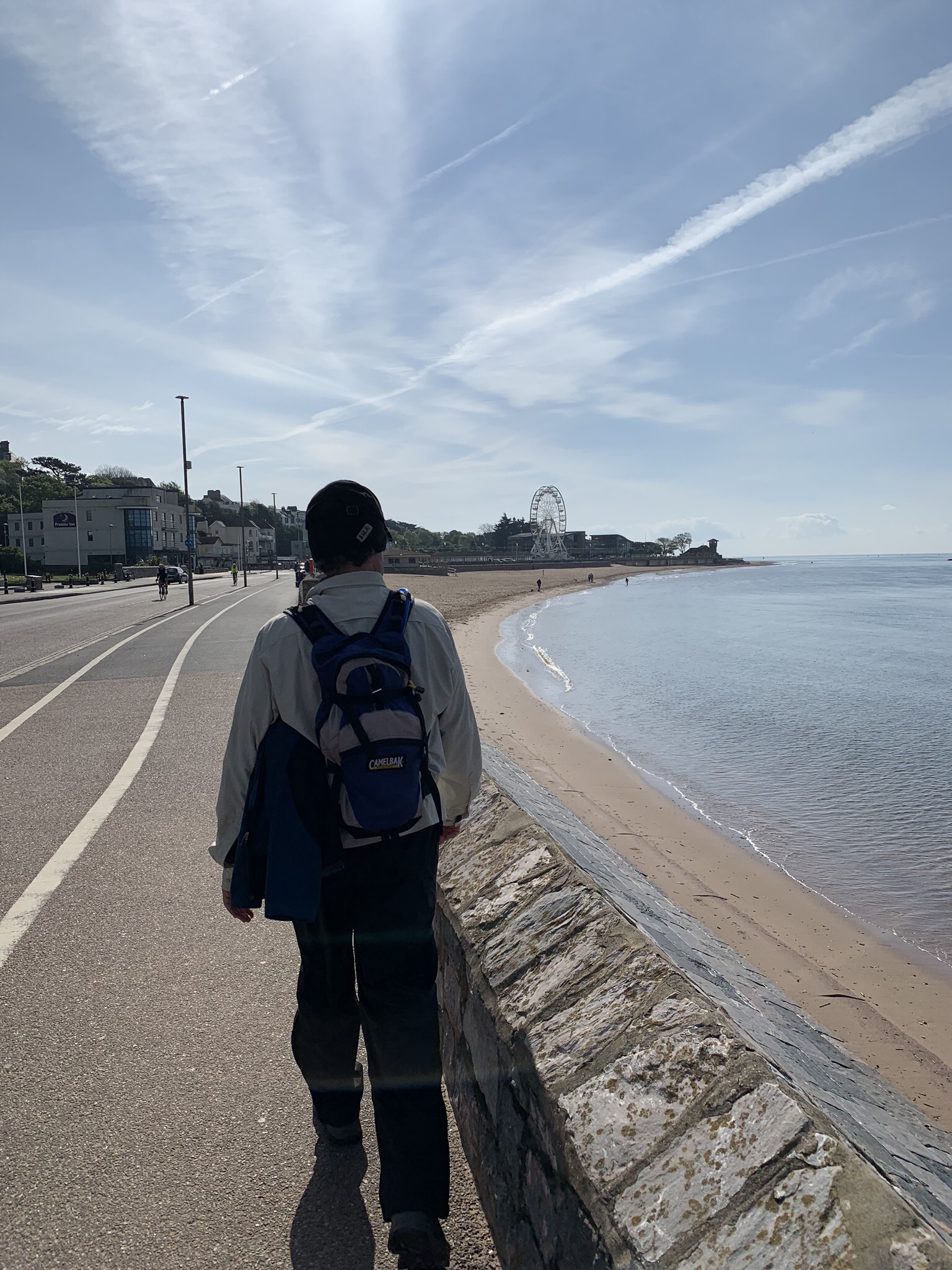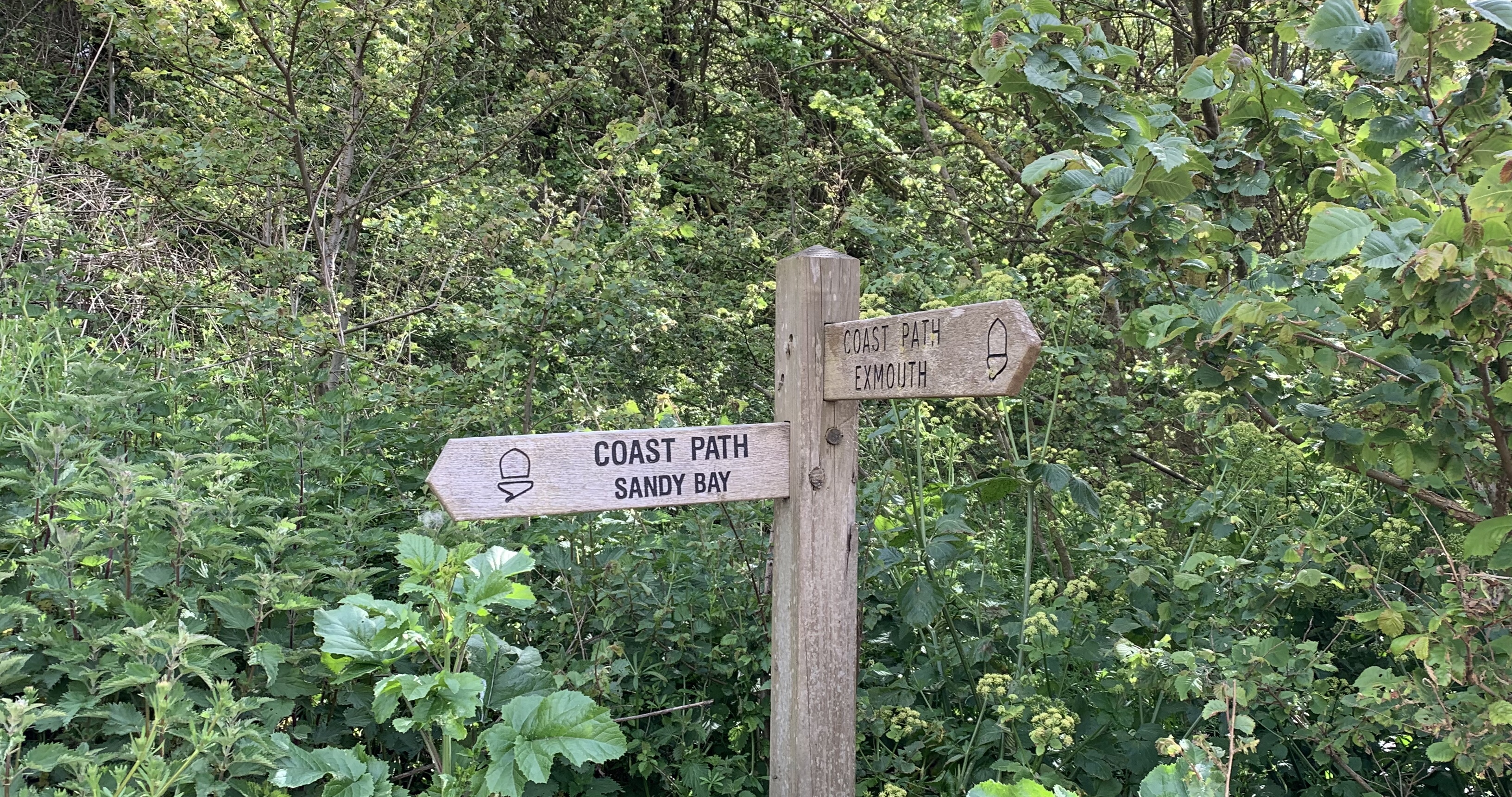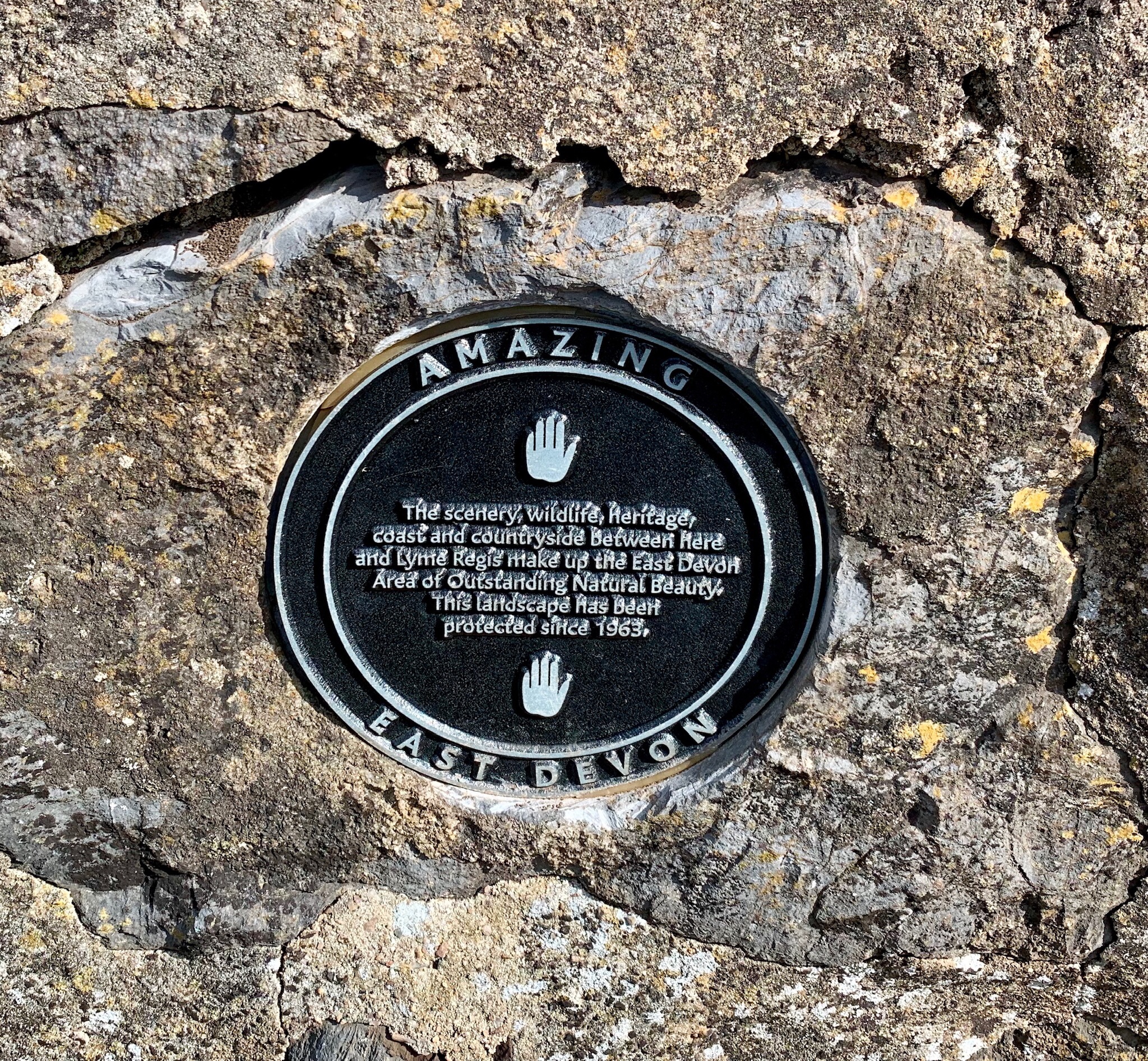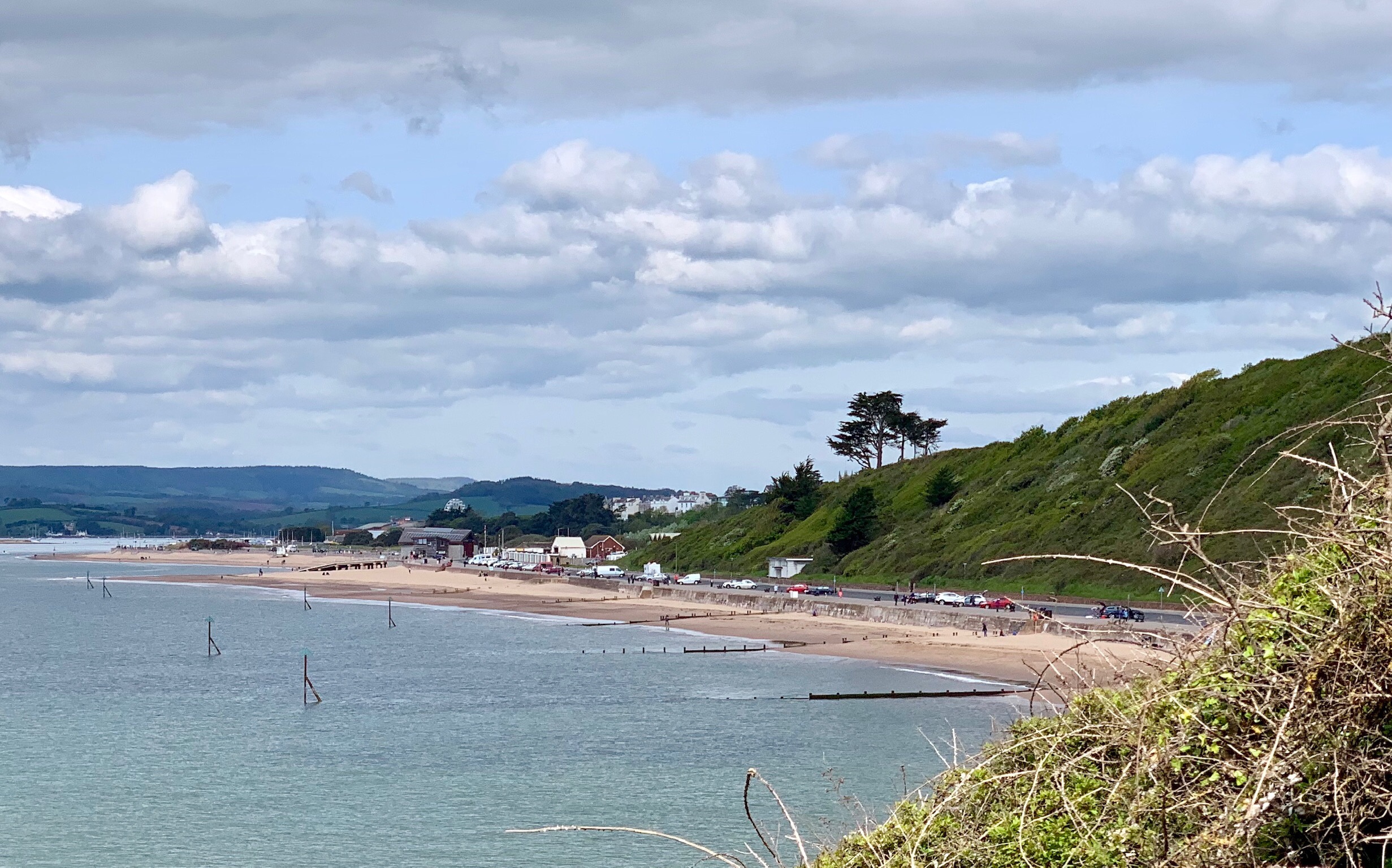 The area from Exmouth to Lyme Regis is an Area of Outstanding Natural Beauty, the Jurassic Coast. At this west end, we could see the oldest sandstone, and we're told that the stone will get younger as we walk east.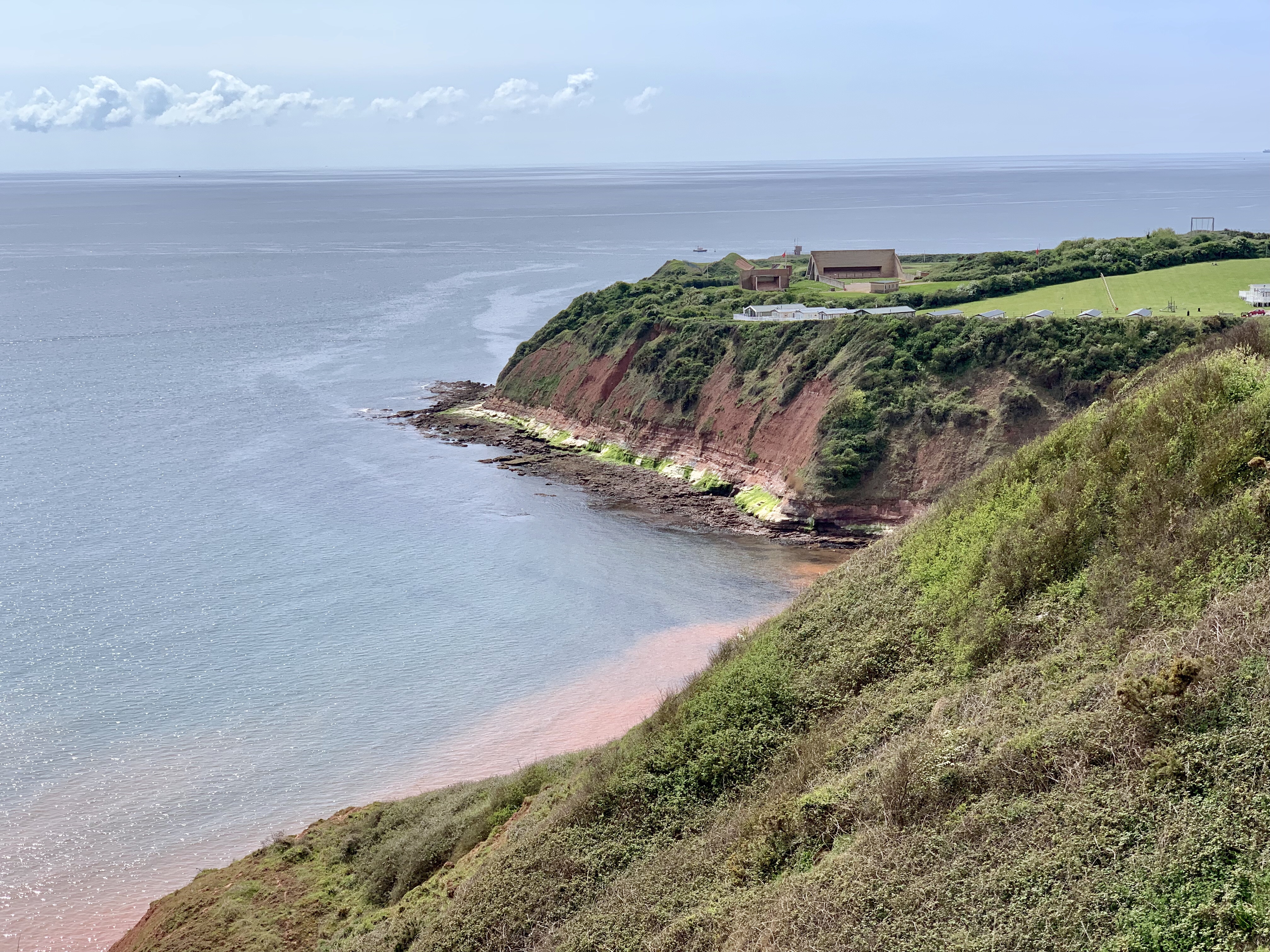 As we walked east along the top of the cliffs, we could hear gun fire ahead. It sounded like it was coming from the water, which didn't make any sense. What would they be shooting on a boat? Another mile and it became clear: it was more commando training at the Straight Point Rifle Range. This sound punctuated our walk all the way to Budleigh Salterton, where we spent the night.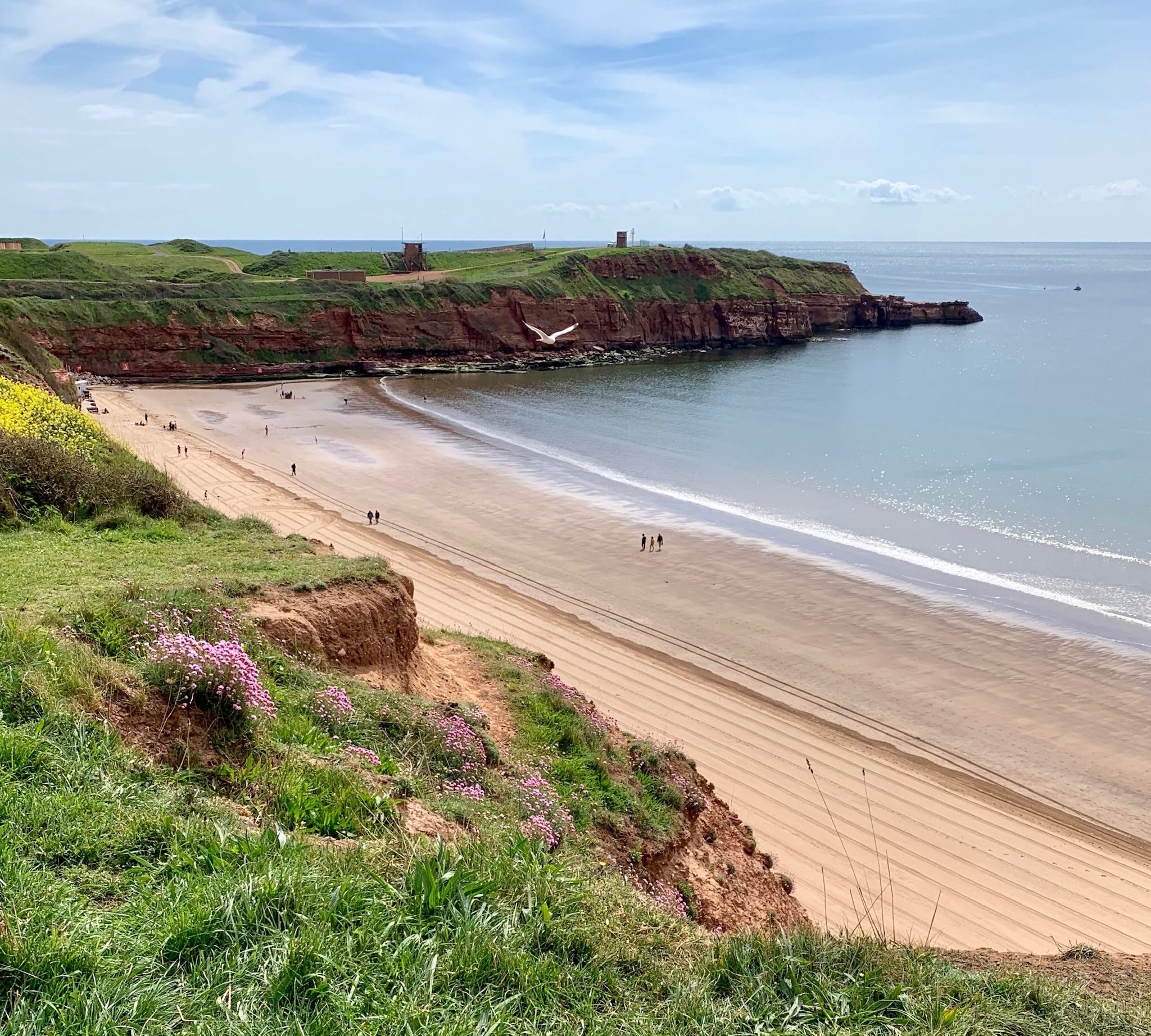 We saw cows: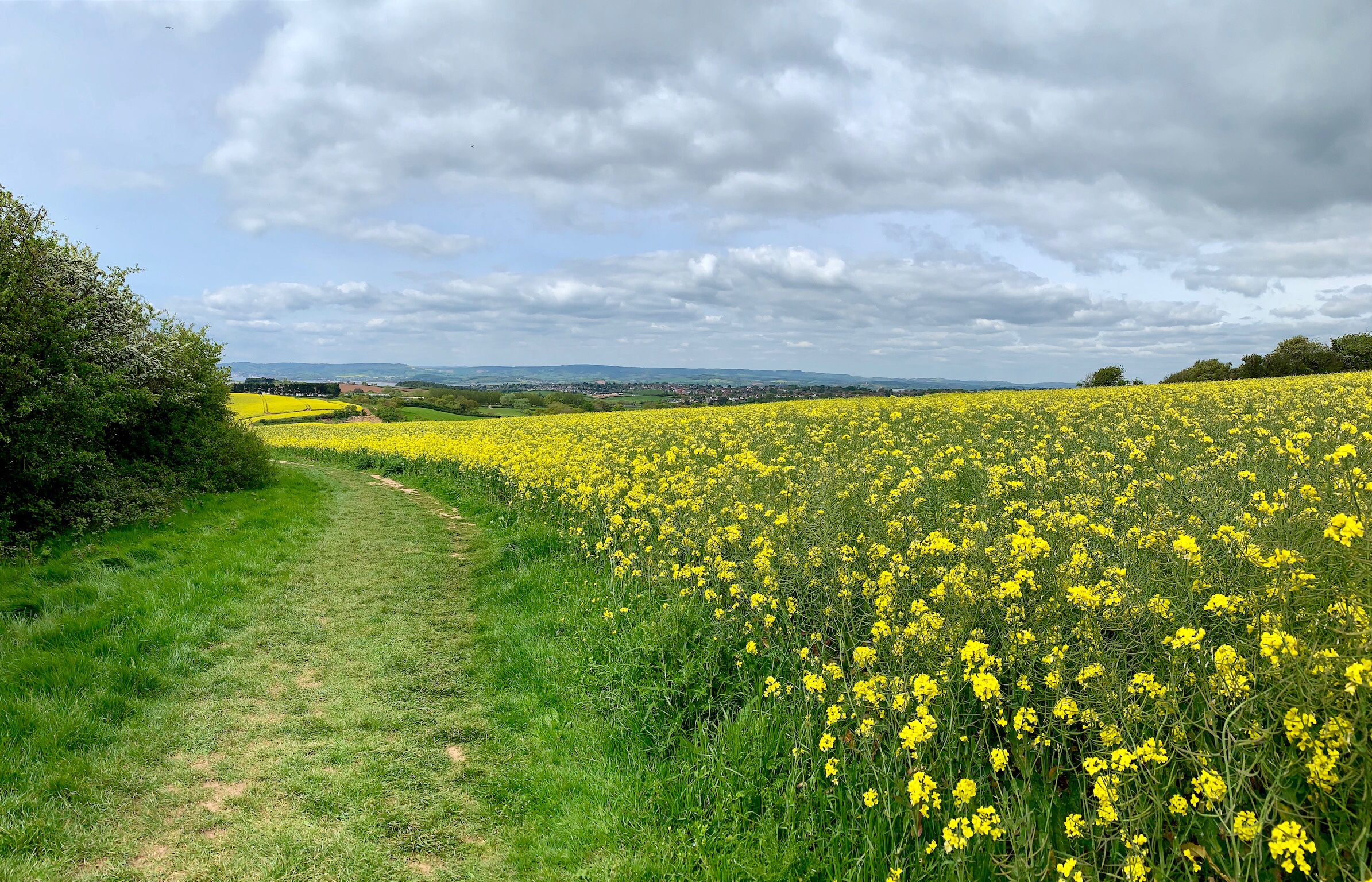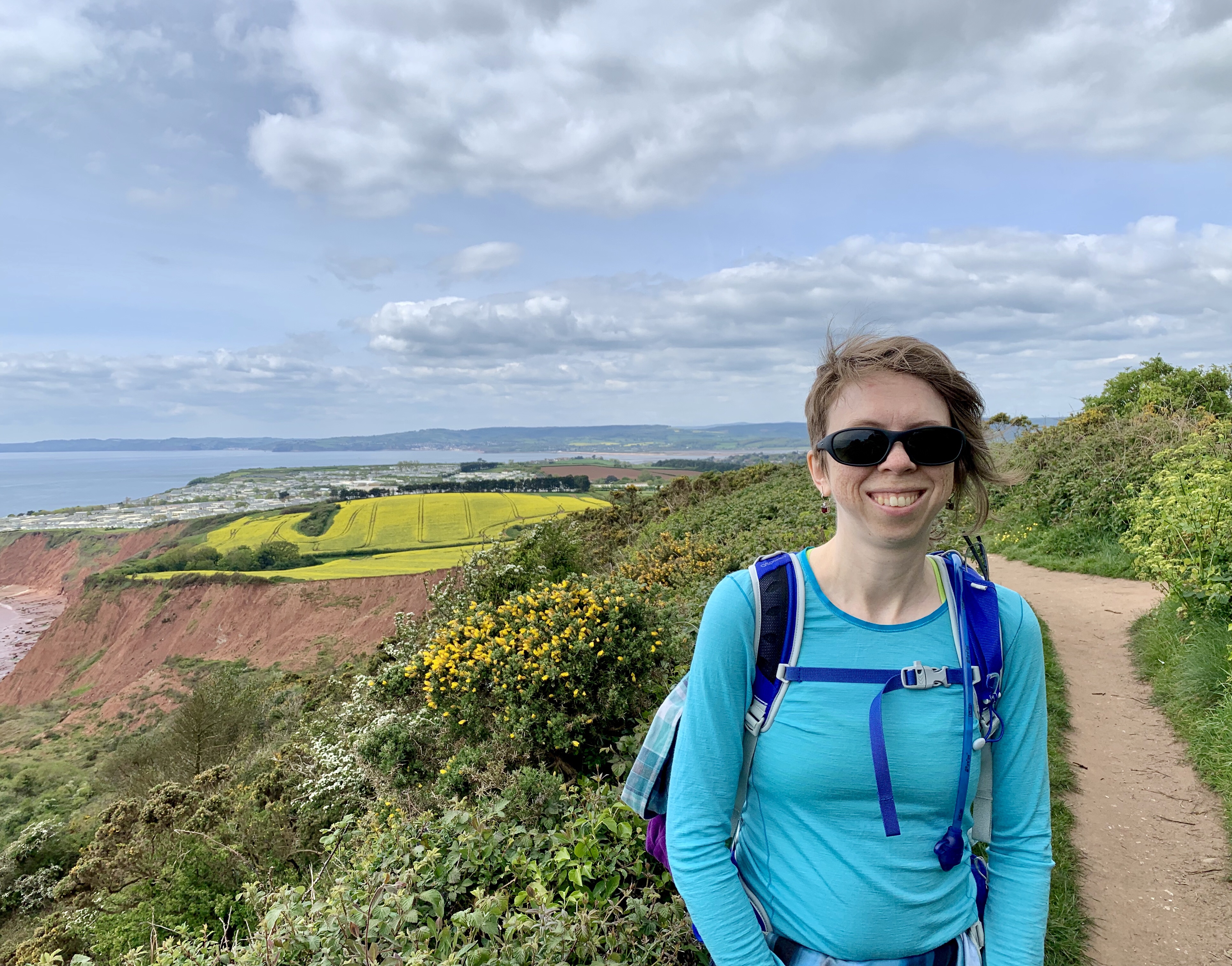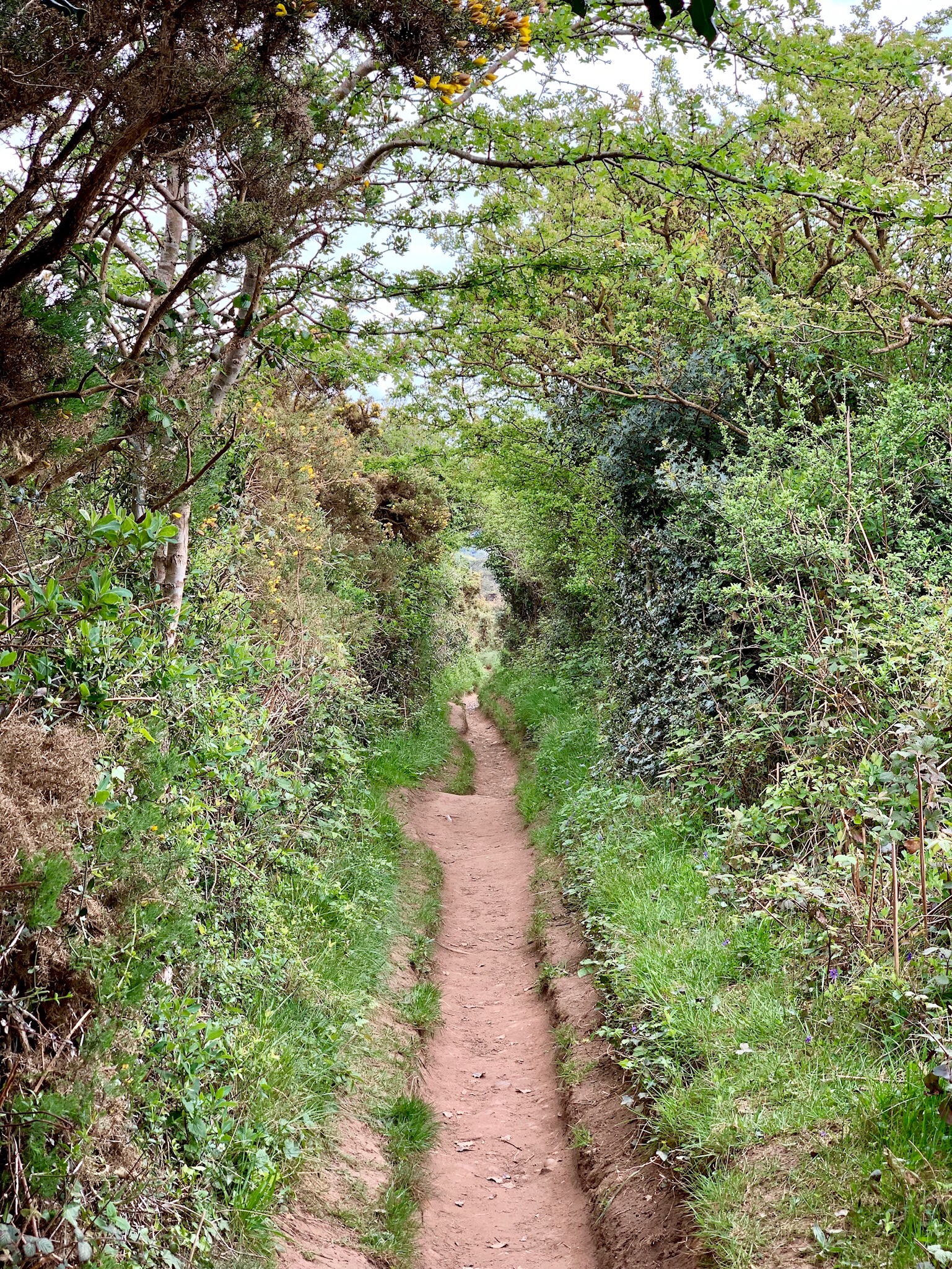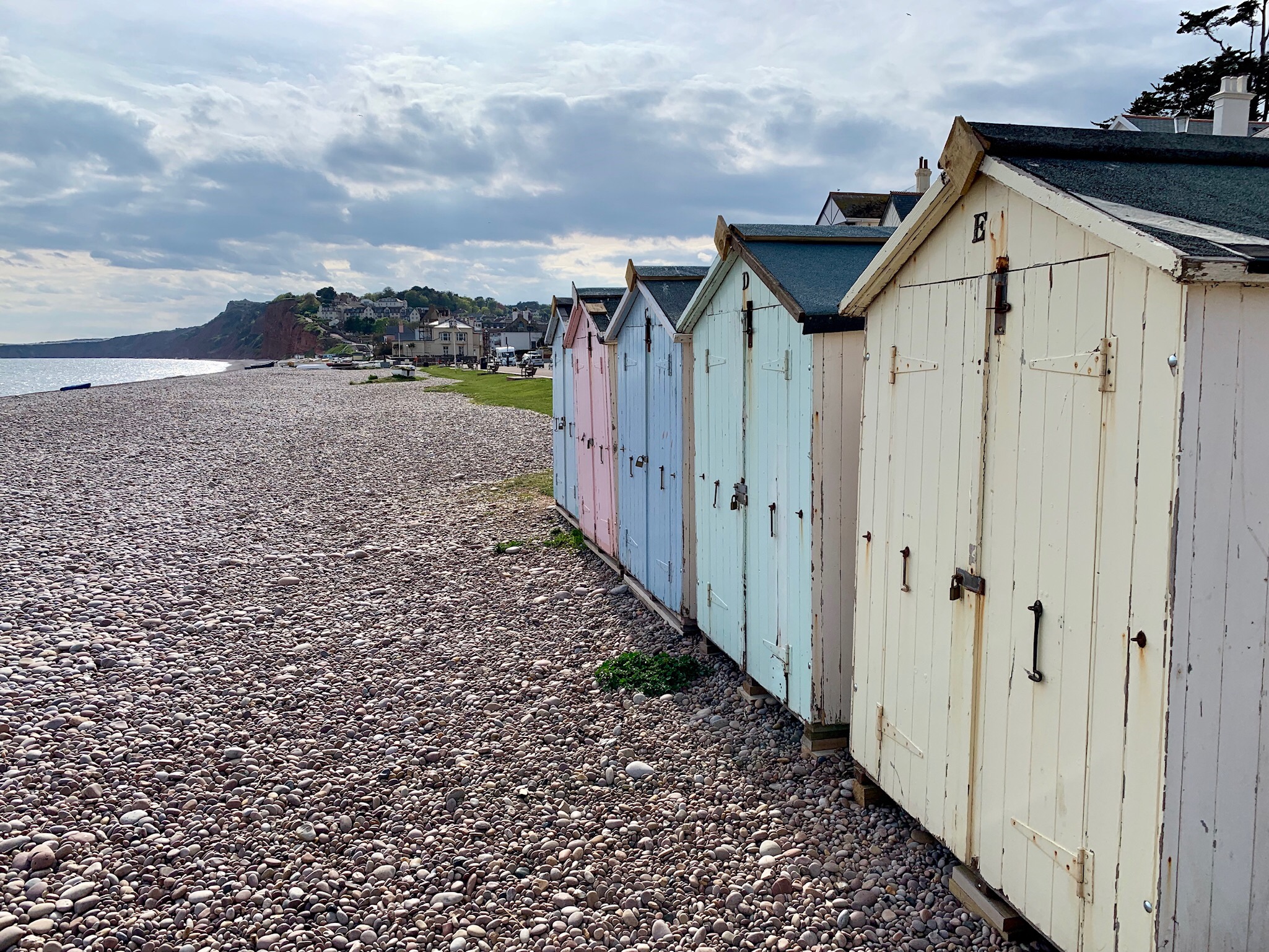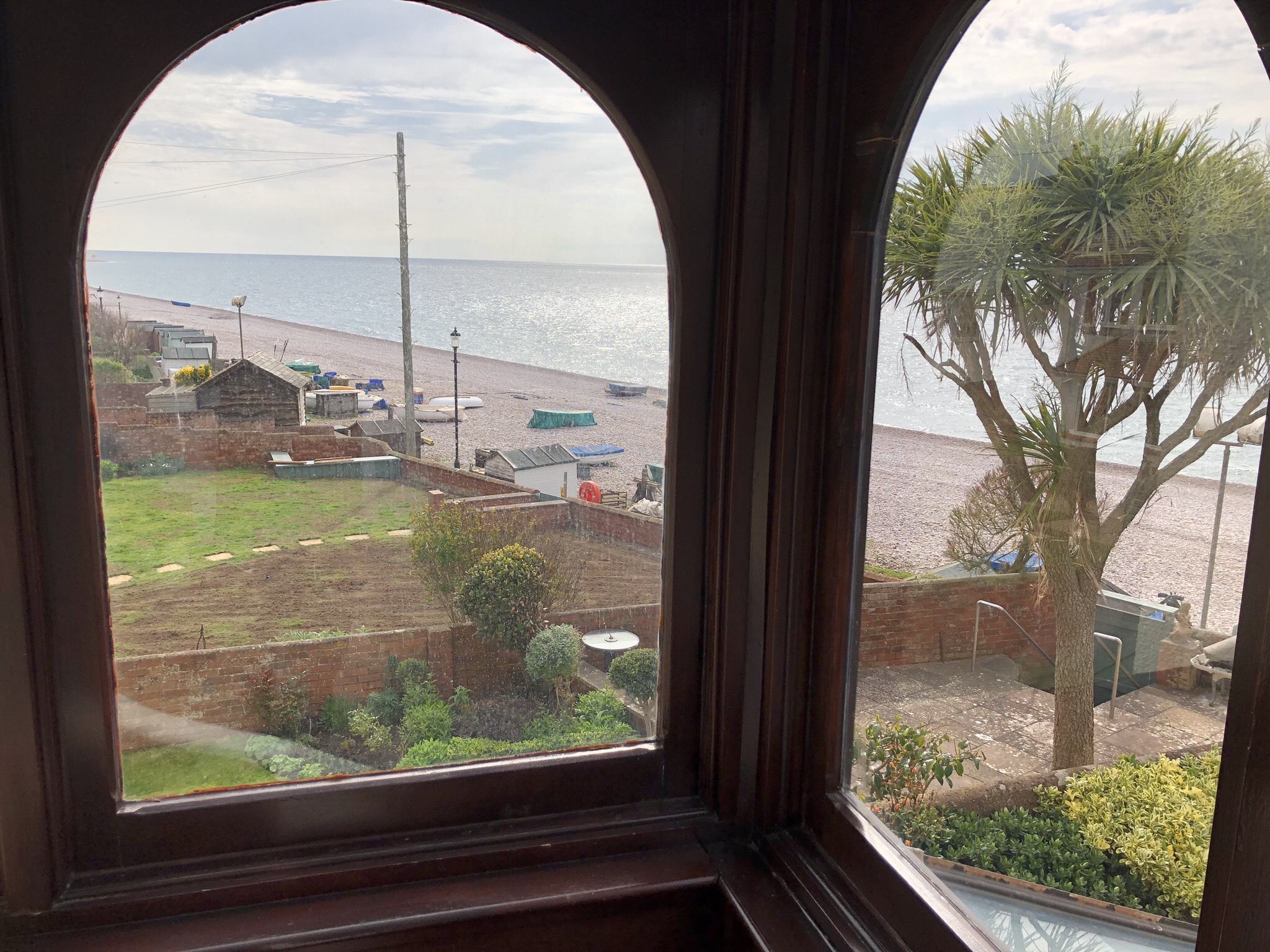 Budleigh was charming, but that's probably another post.