Day 12: Beer to Lyme Regis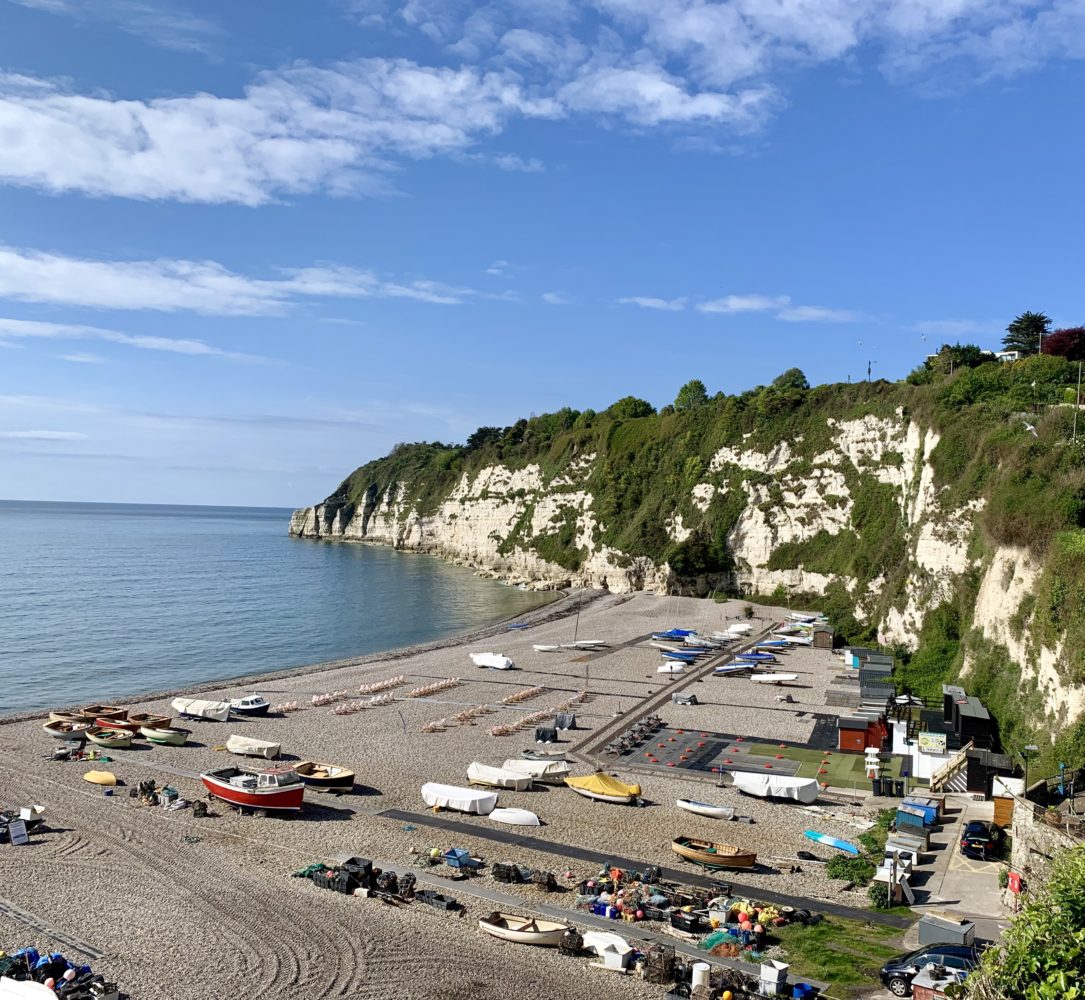 After the serious hike into Beer, we had to turn around and start again first thing in the morning. Our host told us the route from Beer to Seaton, just a couple of miles along, had washed out years ago, and recommended we take the road rather than the circuitous route the detour takes. We don't like walking on road, we're not fans of detours, and we're not completists, so we took a taxi to Seaton and started from there.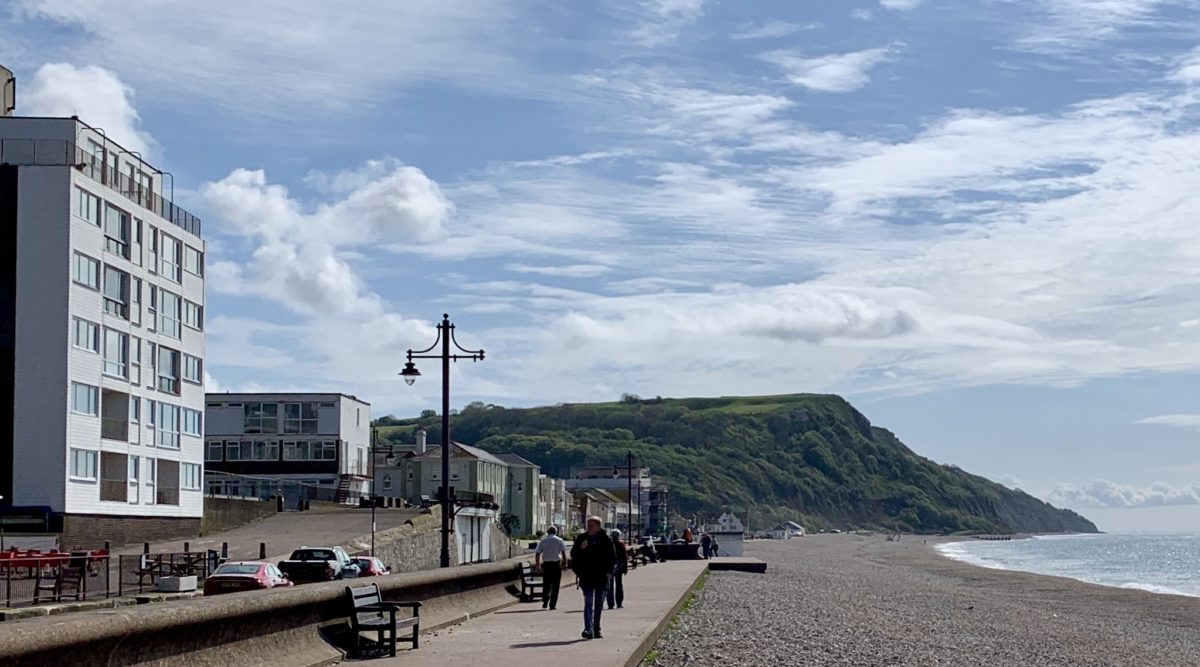 The first mile was along the esplanade (all the towns have an esplanade or marine parade), and the second mile was through a golf course and grain fields. So it wasn't until the third mile that we felt the trail had really started (just think if we'd also walked the 2-3 miles of road first). The trail has a warning that for the next 4 miles there are no routes inland or to the beach, once you started you were committed, and described the trap as "arduous". The trail goes along the subsided coast, well above the shore and well below the cliff-top, and is mostly rainforest. While interesting, there was little variation. We would even describe it as tedious, as there were many steps, roots, and mud patches to navigate.
The foliage was lush with trees, vines and shrub. So much so that it took us a while to find picnic spots. But we did (and were rewarded with wet bottoms) and chowed on leftover curry, carrots, hummus, and yummy sheep cheese. Somehow, food tastes really good when we've been walking for miles.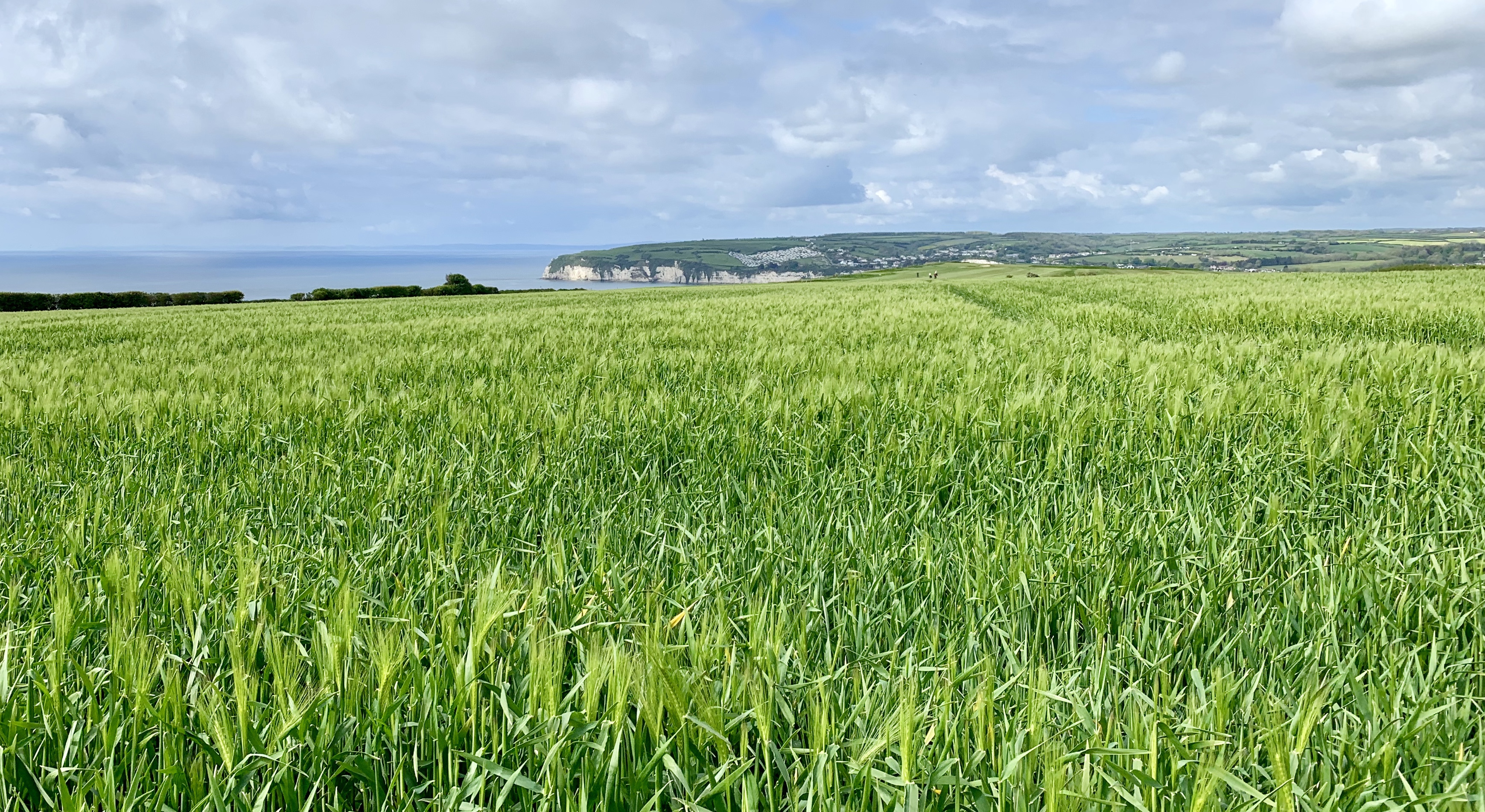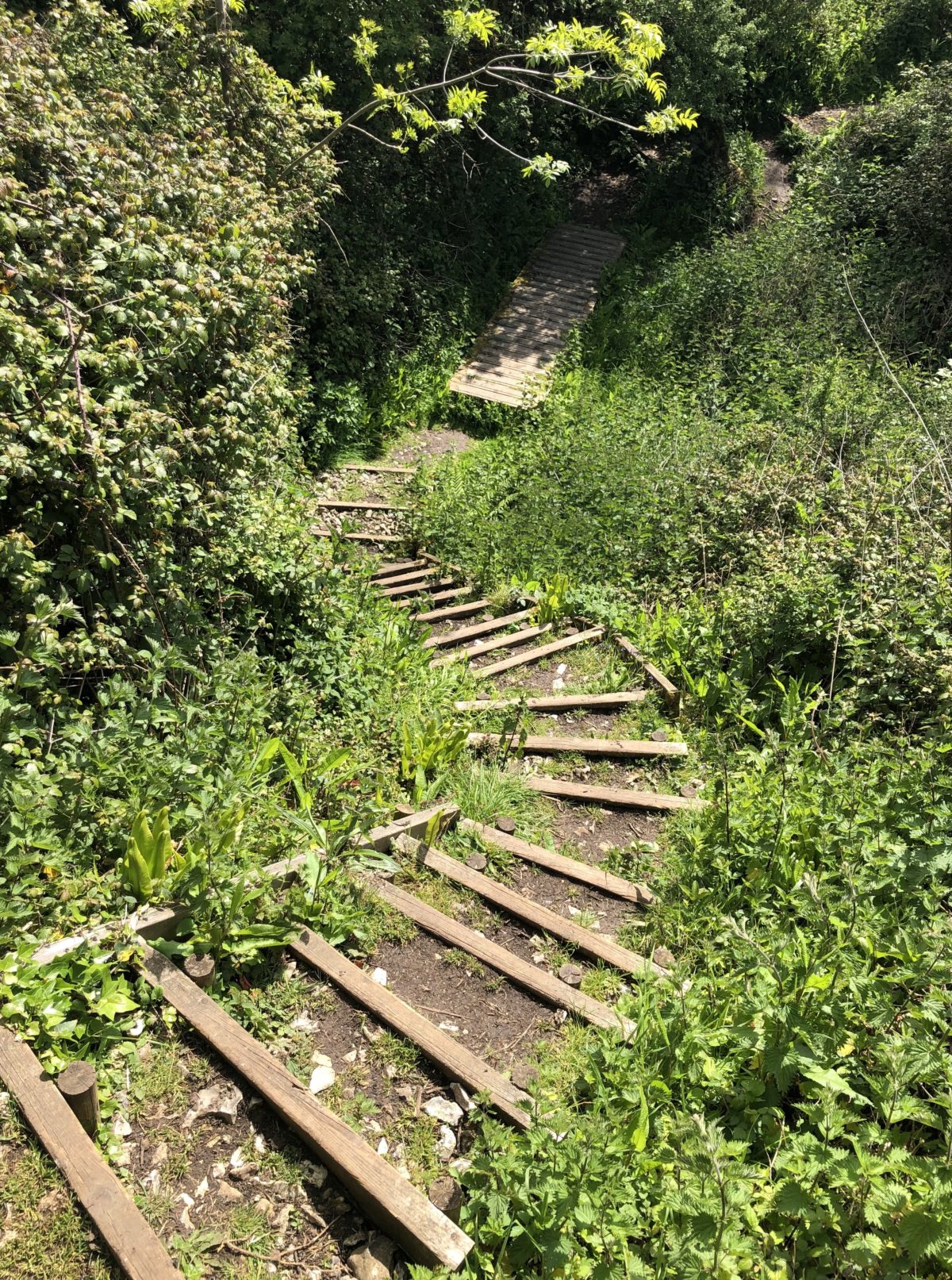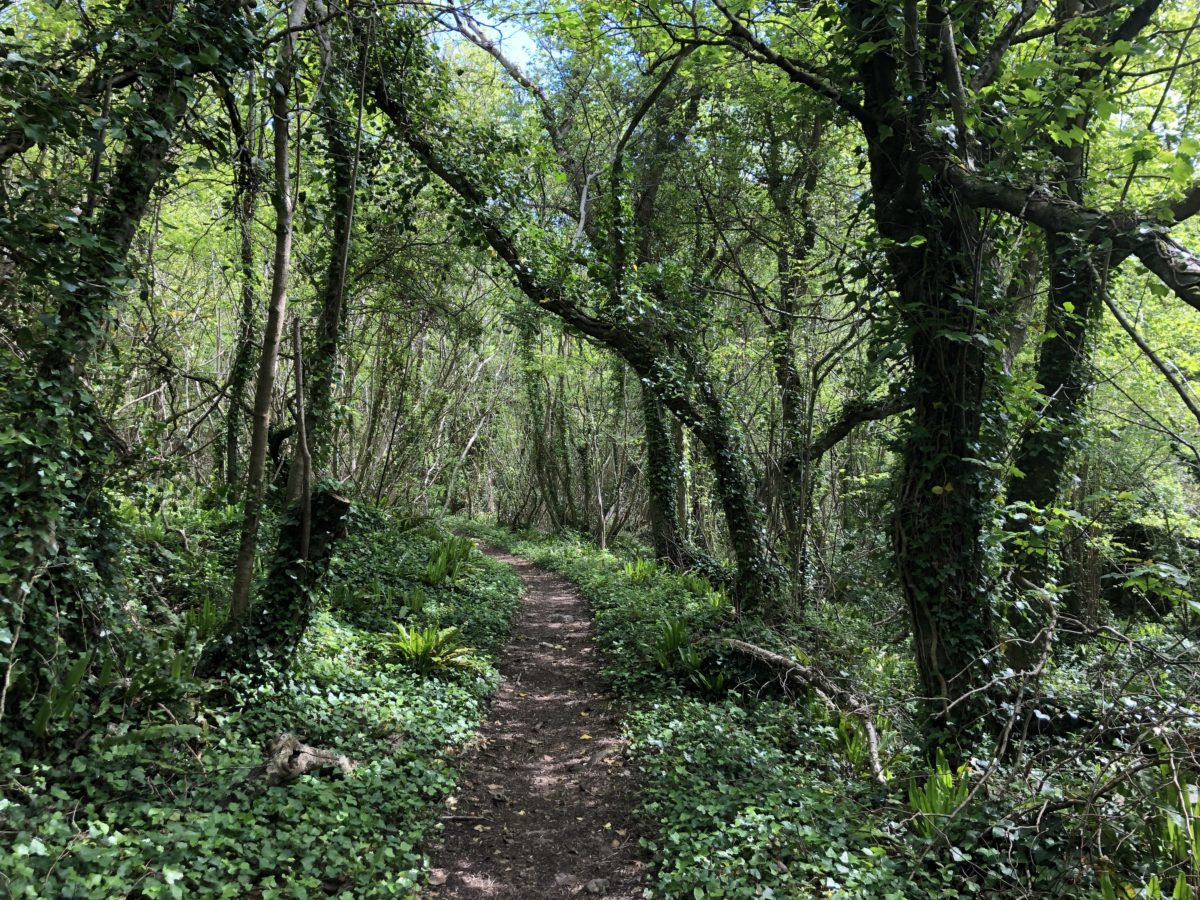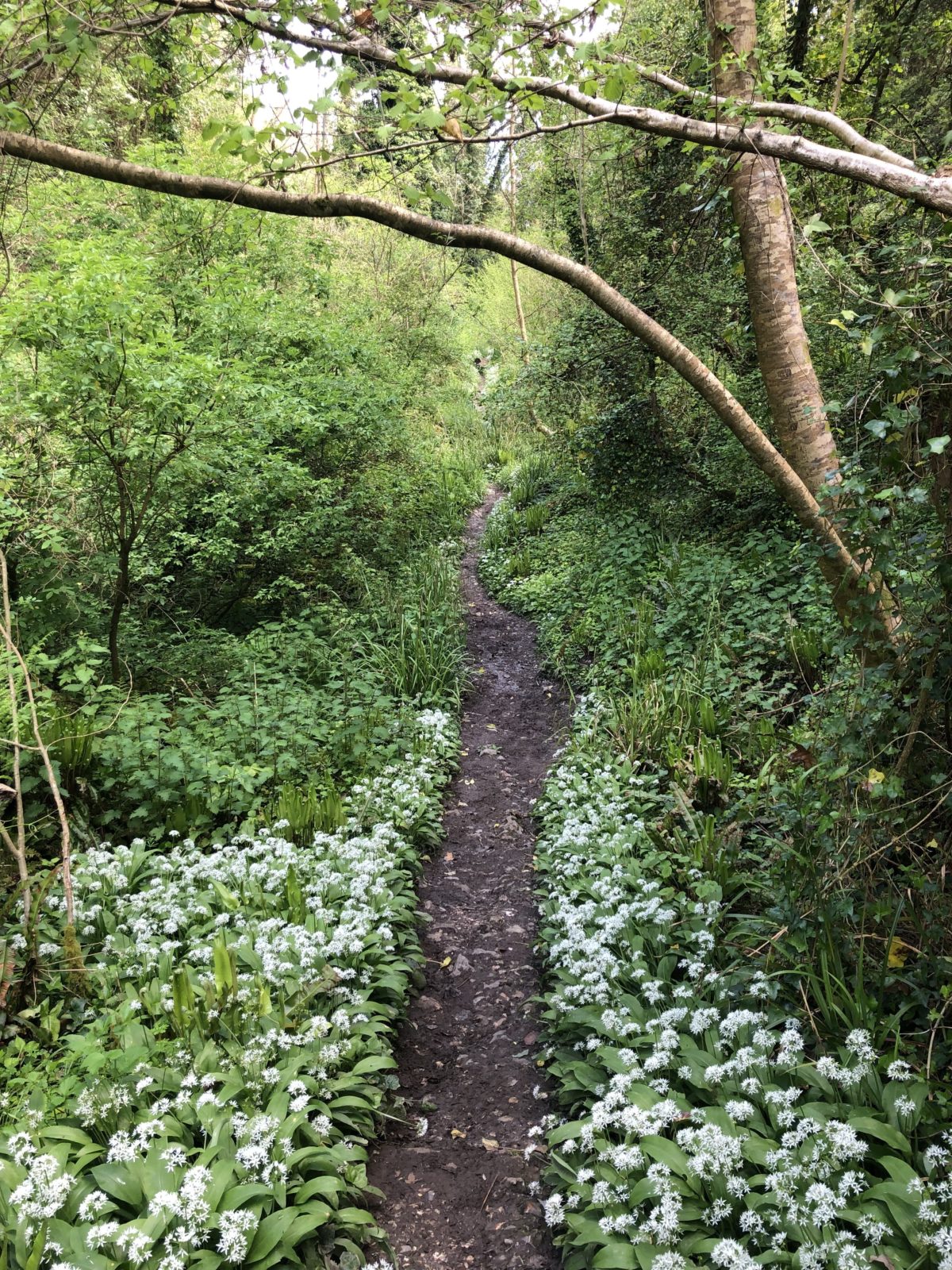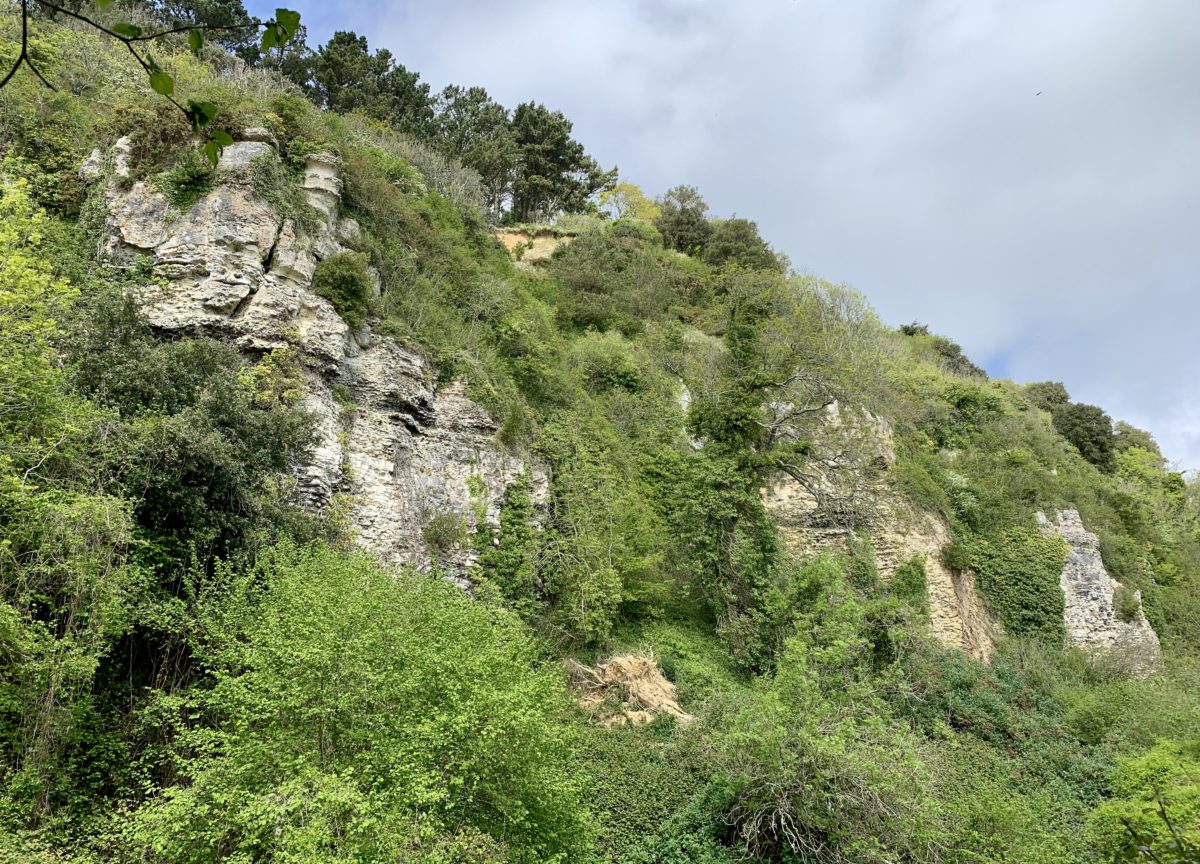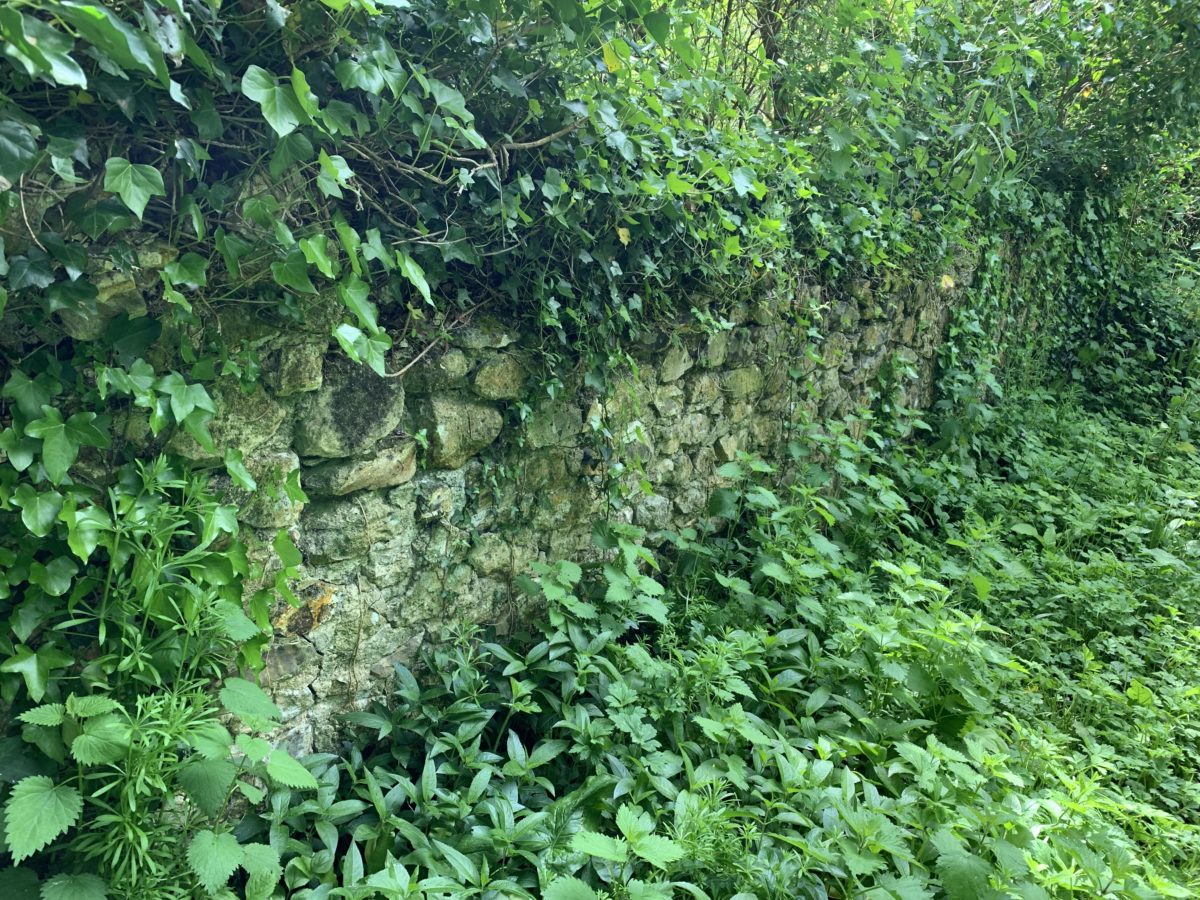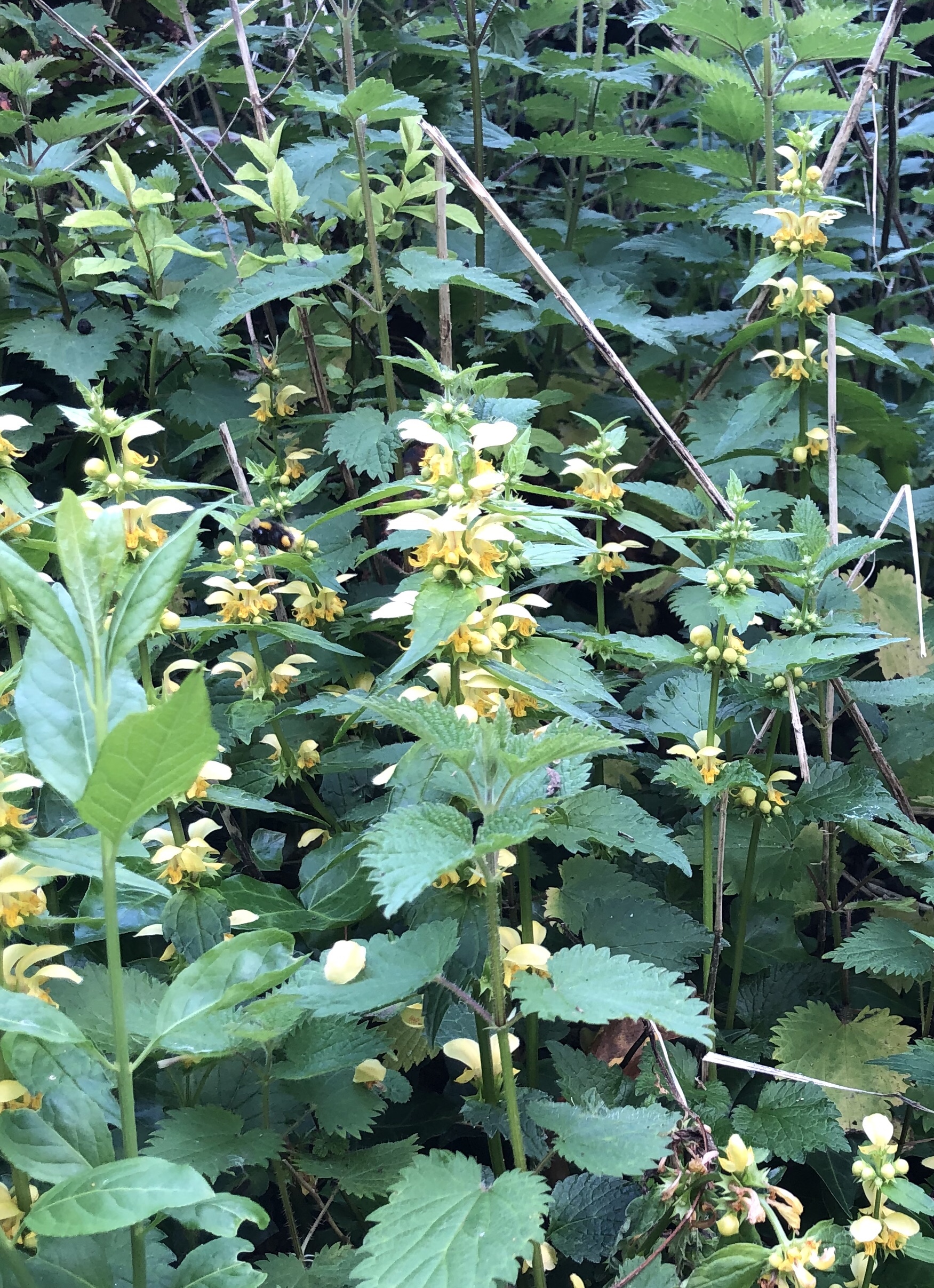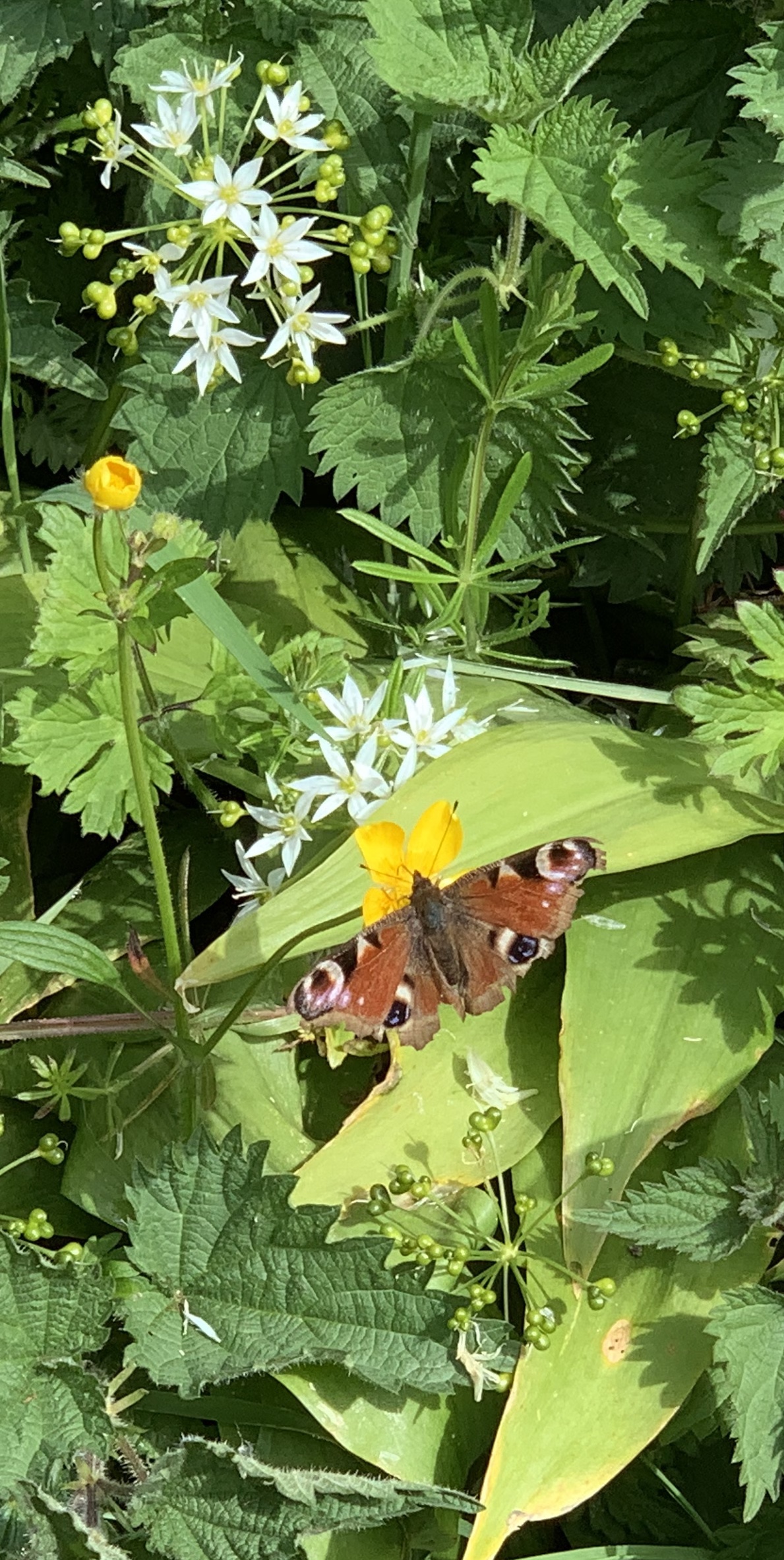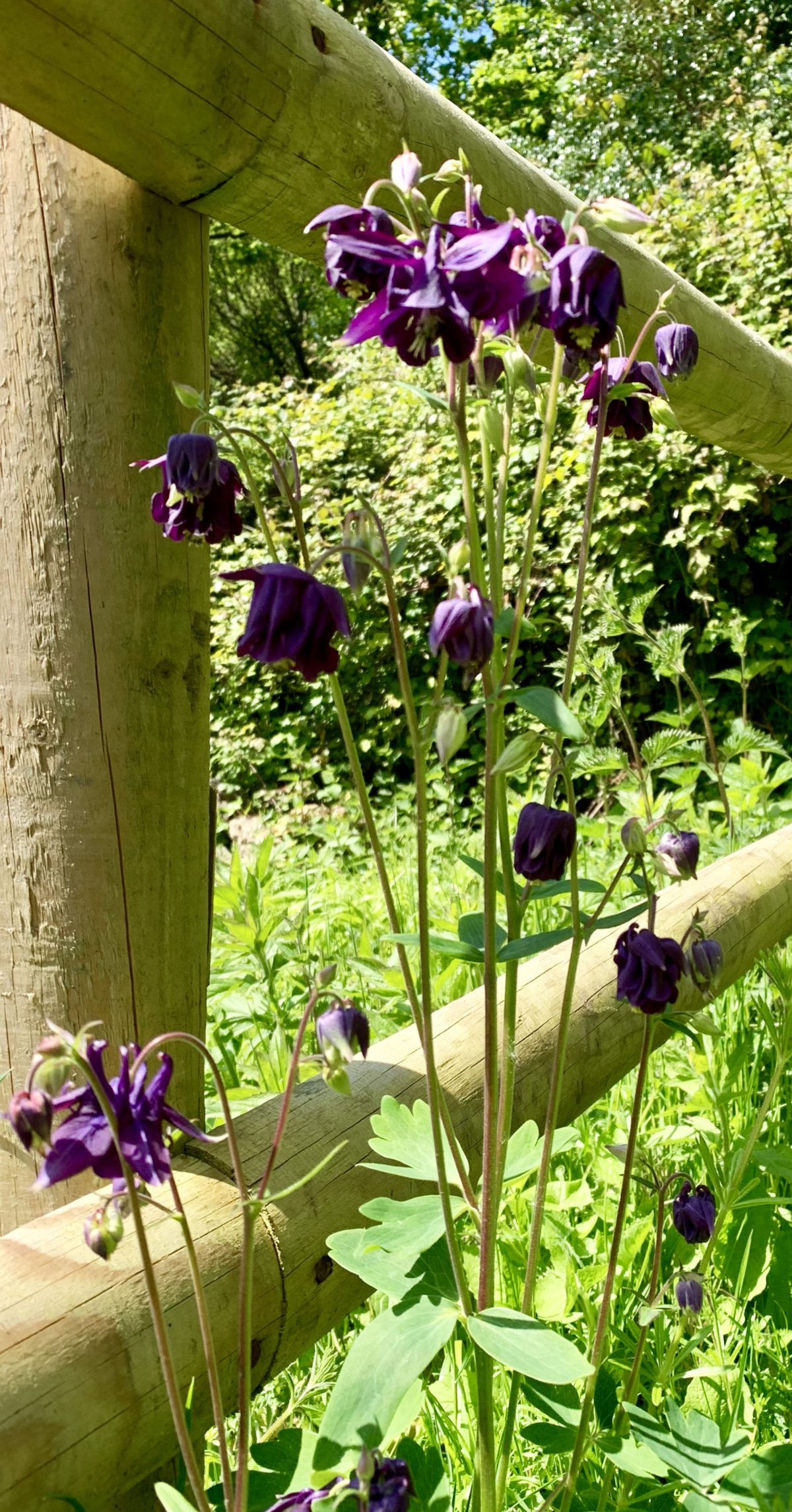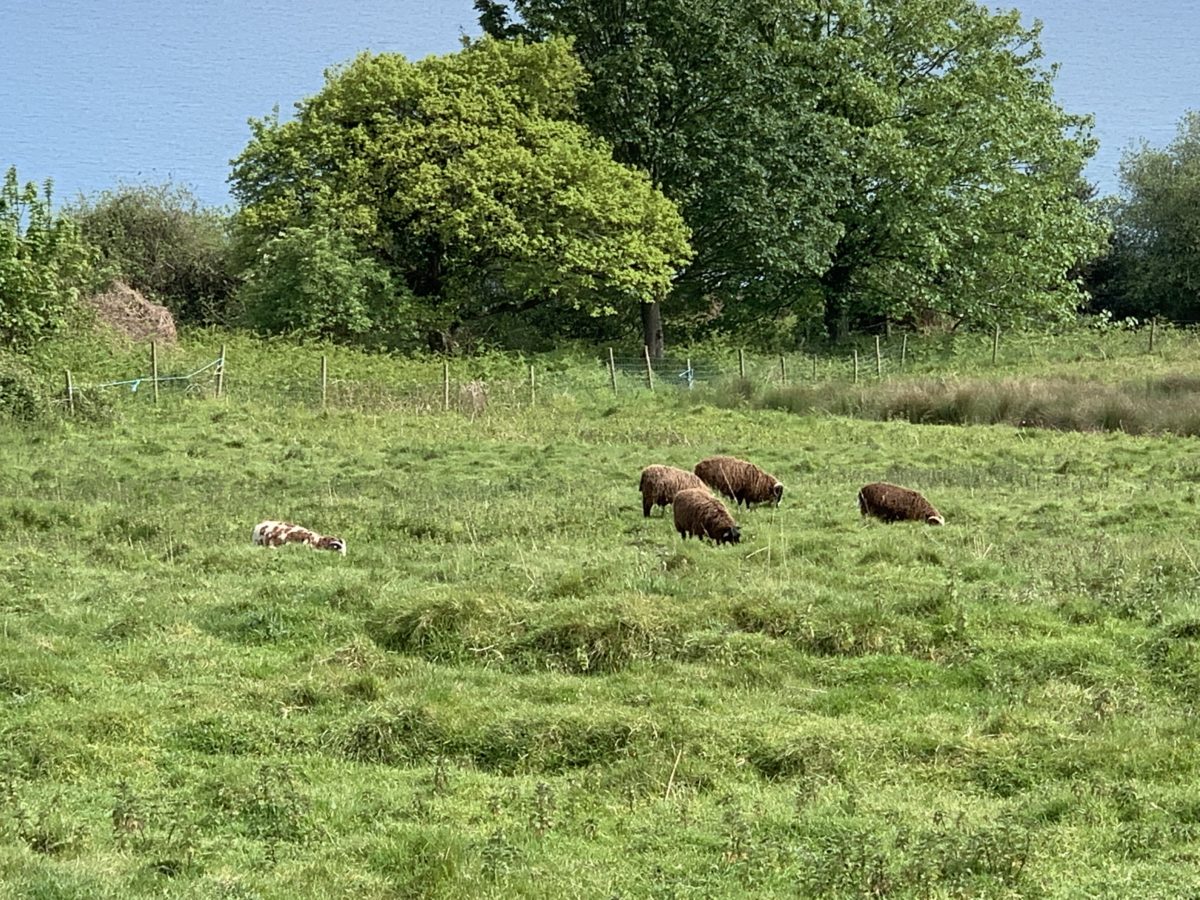 When we got to Lyme Regis, we stopped to watch some lawn bowling by the harbor, and then had to walk another 3/4 mile straight uphill to get to our final hotel. Oy! We were tired of the hills and ready to soak our feet. Alas, no tub.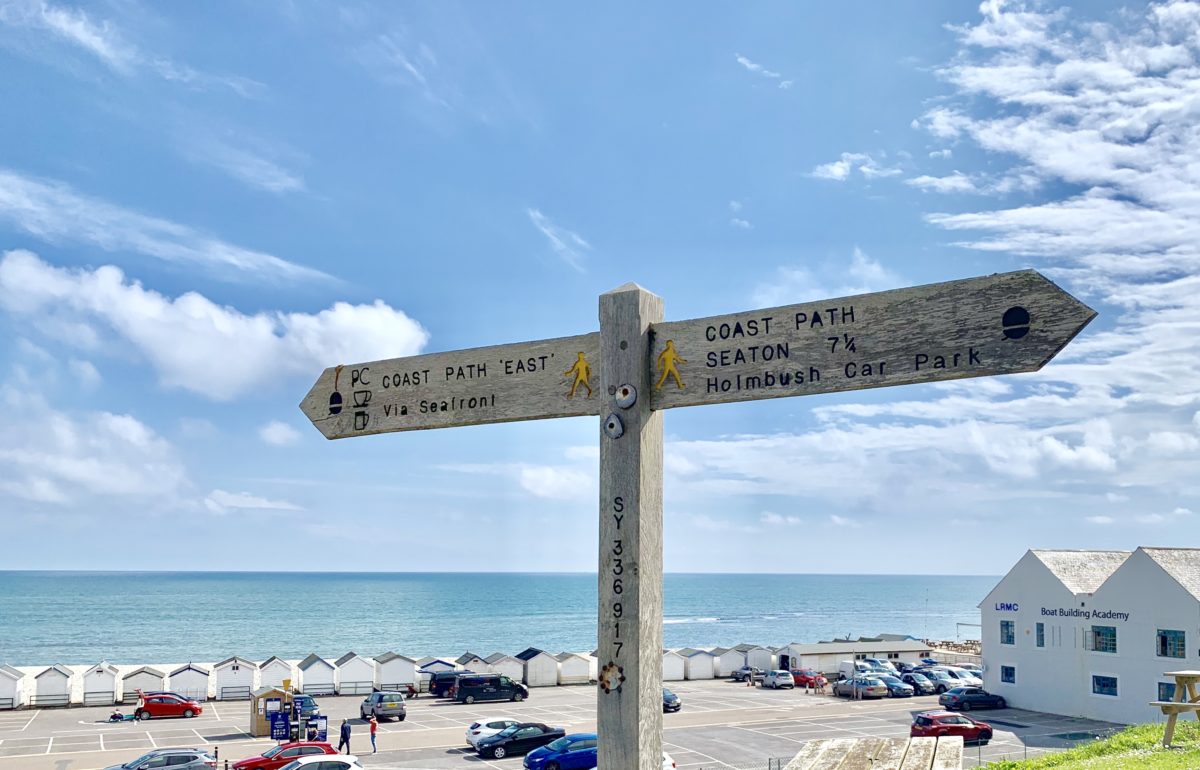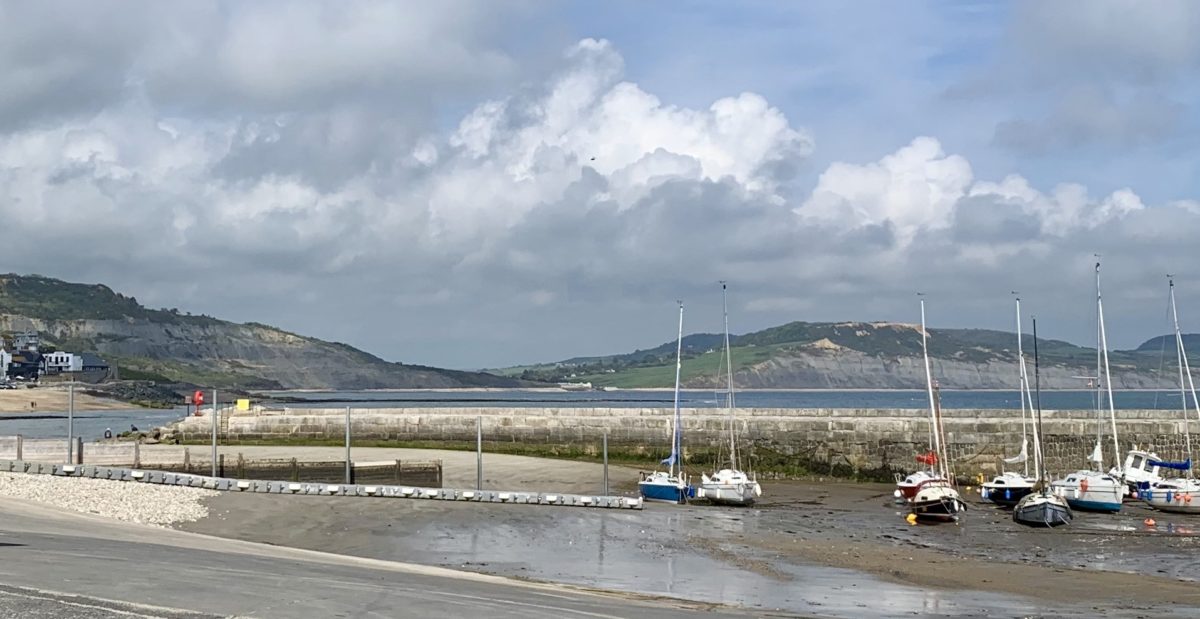 Skip back to main navigation